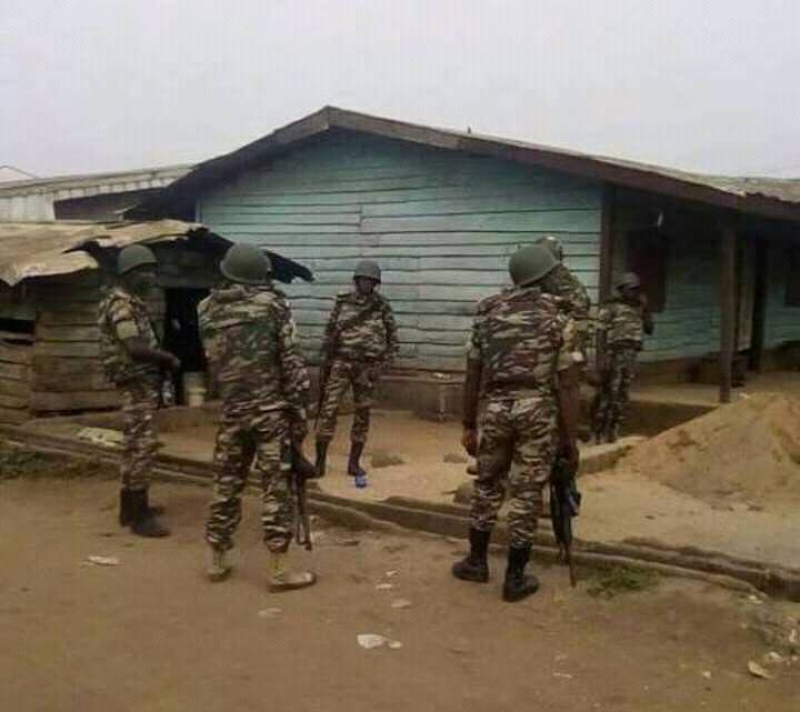 Tazisong Christopher, Commissioner of the 3rd District Police Station in Muea, Buea Subdivision, Fako Division in the South West region, has been abducted by unknown men in Mile 16, Buea.
He was picked up beside a bar Sunday afternoon at about 3: 20 pm by some men onboard a motorbike who took him to an unknown destination.
The entire Mile 16 was militarized with systematic checks of Identity cards especially around the bridge.
The Commissioner of Buea Central Police Station arrived the scene few minutes after the abduction to have fist hand information. At the moment, a search has been launched.
Elsewhere, a mixed control team took villages along Buea-Limbe road by storm on Sunday when they carried out systematic control from house to house and door to door.
The search began in Tole, a popular village in Buea, before extending to Wotutu in Limbe and other areas.
Over 100 persons have been arrested and ferried to Buea where they have been detained.
The arrest in Tole and other villages come hours after dozens were also arrested in Muea, Buea Subdivision and taken into custody.
The SDF Member of Parliament for Bafut-Tubah Constituency, Hon. Fusi Namukong, has lamented on the effects of the Anglophone crisis on the economy, lives and country as a whole.
He has revealed that "Over 2000 persons have been killed, over 200 000 internally displaced, at least 150 000 seeking refuge in Nigeria with an imposed curfew starting at 7PM in the North West and South West regions. The economy is down and genocide ongoing in Anglophone Cameroon."
The UN has declared the crisis has reached a point where humantarian intervention is now primodial and they have promsied to cough out millions of US dollars to support internally displaced persons , amounting to over 160, 000 according to UN statistics.