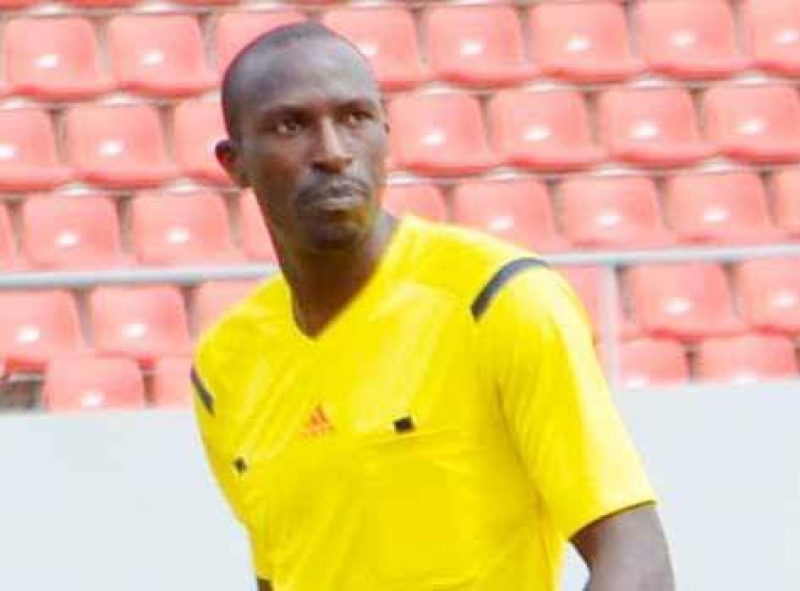 The lone Cameroonian Referee in the ongoing Under 17 AFCON in Tanzania Ngwa Yuven Blaise is amongst match officials selected by CAF to handle the group A game Nigeria versus Angola this Wednesday at the National Stadium in Dar Es Salaam, sports reporter Angu Lesley has said.
Ngwa Blaise has been appointed fourth official of the game, therefore the 36 year old referee will make his first appearance in an AFCON game this afternoon at the National Stadium in Dar Es Salaam this afternoon. Considered one of the best young referees in his country, his journey to success at the big stage starts this afternoon.
The complete team of match officials will be led by Egyptian Referee Ahmed ElGhandour with 1st Assistant being Youssef Wahid Youssef from Egypt and the second assistant being Kenya's Mary Njoroge. Njoroge will also make history as she will become the first female assistant referee in a Men's AFCON Tournament.
A total of 14 referees and 15 assistant referees were appointed for the tournament, including one women referee and two women assistant referees, which is the first time women officials were appointed in a CAF men's tournament.
Meanwhile, 17-year-old Guinean footballer Aly Soumah died Monday, April 15, 2019 after he was involved in a road accident on his way back to Guinea, kick442.com reports.
The young lad had traveled with the rest of his mates to Dar Es Salaam-Tanzania for the Under 17 AFCON currently taking place in the country after participating in a preparatory camp in Jadida-Morocco. But unfortunately, he was left out the Guinea final 21 man squad by his coaches.
The decision not to pick him meant the player could no longer participate in the tournament. He was later sent home before Guinéa's first game last Monday against Cameroon.
Unfortunately for the young lad's family and the football world, Aly was involved in a road accident at the Kindia road in Guinea and died few hours later.
Aliy was one of six players disqualified for not passing the age test. Only Players born 1 January 2002 or later are eligible to participate in the competition and all those found wanting are sent home.
Auteur: