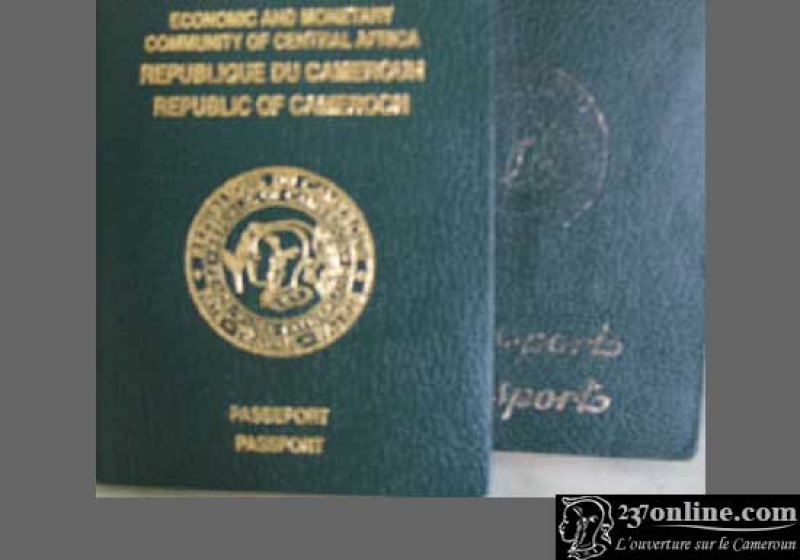 For over six months, Cameroonians have been using social media accounts to condemn poor services, offered by the country's immigration department, in the issuance of passports.
Some complained of delays, others complained of spending huge sums of money before their passports were issued and so on. The immigration offices in Bonanjo, Douala, a
s well as other parts of the country have been crowded with people, exhausted from the long wait.
Following these concerns, a Senior Police superintendent, Jean-Louis Messing Menanga in an interview with state news corporation, Crtv, on Sunday July 14, revealed that the production of passport is going on unperturbed.
Replying to concerns about a possible scarcity of passport booklets, the police officer said he had received over 200,000 ordinary and service booklets in February in 2018, which should clear all doubts.
He clearly States that any applicant for a passport, have at least two weeks before his passport will be issued, and depending on the authenticity of his documents as well.
Desperate for passports, some applicants moved to Yaoundé and Douala, to get their passports established. Some have been going through what they term, "express passport service", a system discouraged by the Delegate General For National Security, Martin Mbargà Nguele.
Many citizens have been exploited by workers within some of these immigration offices, as they collect their money and refuse to refund when they fail to deliver the express passports. The police superintendent has called on applicants to report or denounce any perpetrator of fraud using the number; 1500.
"There is nothing like "Express Passports". Their mission is to extort money from their victims. We have brought many of such people before the law and anyone caught will follow suite" , said the police chief.
Auteur: