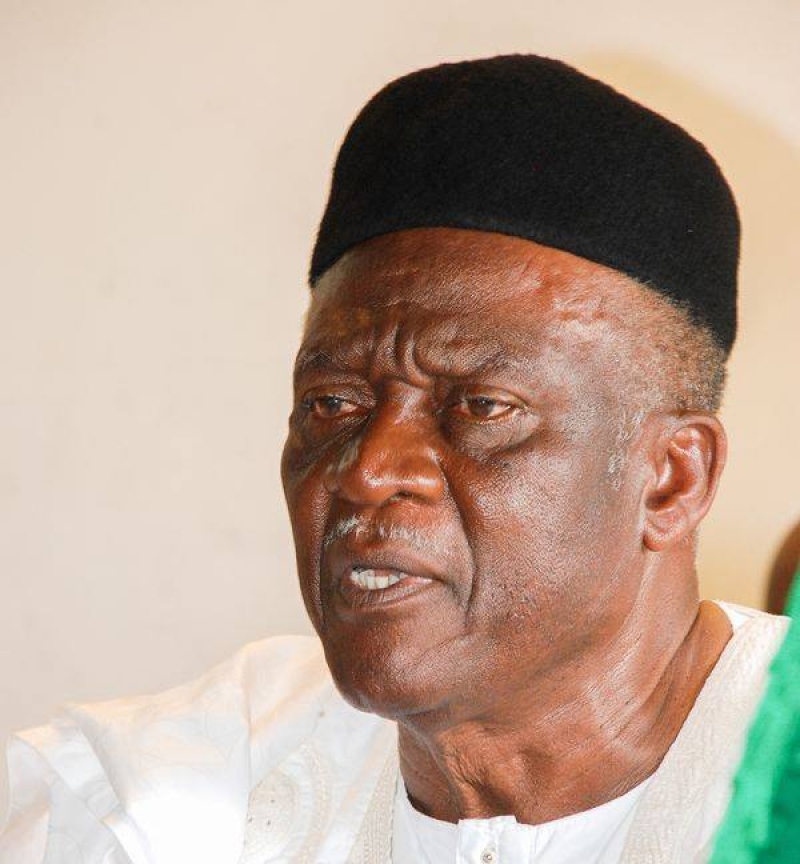 Ni John Fru Ndi, Chairman of the opposition Social Democratic Front, SDF, has left Cameroon for the United States where he hopes to get medical attention following his double abductions by separatists last year.
Before leaving the country over the weekend, Fru Ndi accused President Paul Biya's Cameroon People's Democratic Movement, CPDM, of being behind the attacks on the SDF candidates for the February 9, 2020 municipal and legislative elections in a bid to wipe out the party from the country's political map.
In fact, Cameroon-info.net understands that Ni John Fru Ndi was twice kidnapped by armed men believed to be loyal to the putative state of Ambazonia whose independence they seek – Ambazonia is a geographical allusion to Cameroon's North West and South West Regions.
Kidnapped by armed men Friday, June 28, 2019 at about 3:30pm, Cameroon's fiery opposition leader Ni John Fru Ndi regained his freedom at 9:30pm on Saturday, June 29, 2019.
In an interview published by The SUN, the opposition leader says separatists are missing the target by attacking the SDF "instead of targeting Mr Biya's CPDM regime that has reduced Anglophones to near nothing in this country."
Hear Fru Ndi: "The SDF is not only being targeted now because if you know the history of elections rigging, brutalization in the field especially in areas even here in the Francophone areas, you will remember that our party has since its creation suffered a lot intimidation and attacks with our militants being beaten and killed such as what recently happened in the North.
"The people who gave in to democracy in this country never really thought what they said. Before we formed the SDF, we had a constitution for the party, a programme to set up the way forward and we agreed that we are going to change the country through the ballot box. Now, the Anglophones of whom I am one, have been marginalized, taken for granted and misused, abused, insulted in this country.
"But we still believe that even if you spit on my face, I will clean the spit and go where I am going because I have something in mind which I want to achieve. But when the other people came up and said they want to change the government of secede through the ballot box, I saw all these options before me and I calculated the weight of this option and realize that if I go through it, it will lead to a lot of bloodshed.
"That is why I did not opt to go in for the gun. Even in 19992 when we actually won the presidential election, Mr Biya himself accepted and every Cameroonian will tell you that Fru Ndi won. But here, the army voted much for us and when they results were proclaimed in favour of my opponent, the army wanted to take up arms to defend my victory but again I refused and I thought that with time, we were going to resolve things through the ballot box, constitution.
"If today people are talking about the cosmetic changes made in the Constitution, it is thanks to the SDF though today some children insult me that it is not Fru Ndi who brought the power to talk here loud and big. When I hear this I simply ask them to go ahead and achieve what they want to achieve. But do not take your gun and face me because I am not the one blocking your way and people tell you just come out of Parliament (National Assembly and Senate) and councils and you will see what we will do, change the country now and get our independence.
"I tell them that please can you sit down let us talk but they keep insisting that just get out and see. I look at that as radicalism. So today, they have left the CPDM that is destroying everything and they are now on the SDF following Fru Ndi, abducting me twice, dragging me on the floor and giving me wounds. The painful thing is that I was just from the hospital, two hours later. In other words, that was more than death because all my family members were already weeping. But as the Lord God that we serve saved my life, I tell the people doing that it is not by forcing Fru Ndi with the power of the gun that you will achieve what we want because the right person to force with power of the gun is Mr Biya.
"The SDF has just 14 MPs out of the 16 we had at the beginning of the expired mandate at the National Assembly and only 7 Senators and even if all of them withdraw from Parliament and join them in the bushes, what effect will that has? I don't think anything. The number of councillors and mayors I have in the North West and South West if all of them leave and join them in the bushes, what difference will be there?
"And more so, the Anglophones have a serious problem and which people have taken advantage of it now to make money. With all due respect for all those fighting in the bushes, some of them are hardened criminals and I told the people genuinely fighting for the Anglophone course to disassociate themselves from such criminals who escaped from prisons in Ndop, Kumbo, Wum, Mbengwi etc.
"And again, Nigerians have taken advantage of the situation because information reaching me says some of the people killed are those recruited from Nigeria. So when they take the guns they are only after the SDF because CPDM people are moving around freely in town and they have not abducted even one. They first started by setting fire on my compound in town, later burnt down my house in the villages to ashes. The people monitoring this abroad, that is, the leaders told the boys here to do that in order to teach me a lesson. What is my crime because for three years now, I have been calling for the leadership of the Anglophone movement to come so that we can talk and strategize on what to do but all answers I receive is that just get out from Parliament and councils.
"You cannot hold a gun and just give me instructions like that because I will not take them. Since then, they keep abducting members of the SDF party which I am now forced to agree that those are the YCPDM youths who have gone into the bushes thinking that they can destroy the SDF this way pretentiously thinking that Mr. Biya will win everything on February 9, 2020 for the world to see him as the greatest person.
"But they forget to know that everything happening in this country is monitored abroad through embassies and several other channels that we might not know. I knew of this when I used to tour foreign countries to sell the ideologies of the SDF, talking about the Anglophone problem etc. The people were asking me very sensitive questions on Cameroon to prove that they have up-to-date information about our country. I remember how I got into the foreign ministry of Germany and I was told by the Minister that Mr Chairman, we know this, that. So when you say you want to change the country, and you are fighting telling the world that the international community will step in and help but let me remind you that the international community does not believe in terrorism, abduction to take ransoms, amputating people's hands, fingers, heads and wild things being done.
"I don't think that Anglophones themselves are comfortable with all of these. And when I condemned the way the woman was headed in Santa, some of them in Europe picked on me saying the boys are dying in bushes. I didn't send any person in the bush and I did not go to the bush because I do not want to see blood. And when I met Mr Biya in Bamenda, I told him that in 1992 I was a millimetre away from declaring way over my stolen victory but I did not do that because I looked at the handsome and beautiful children of Cameroon and said, I cannot spill their blood. He said yes, I knew and I asked him that what did you do? He replied that we met now so let us move forward. Since then, I have not been able to discuss with him again.
"So sir, there is a saying that the hunter missed the animal and shot his dog. That is what is happening in Cameroon today with Anglophones right now because all that is done, the international community is seeing; amputation, abduction, beheading and this is not talking well of the course and if we do not sit down and strategize on how to resolve our problems, then we are merely wasting our time."
On why the SDF is bent on taking part in the polls despite the odds, Fru Ndi said it has never been a bed of roses for the SDF, not at any point in the chequered history of Cameroon's democracy.
His words: "The SDF has never had any election with ease in Cameroon because we have had elections where we won but our people were rather beaten and our victory stolen. We are running because we want to make our point known to the world that we are prepared for these elections. But we said that if getting towards these elections, the conditions are not safe, we will call it off. We do not believe in punching a person and start running away. If I punch you in a ring, I will stand there for us to punch ourselves.
"The results we are expecting are that the SDF is very comfortable under a clean atmosphere to win in those areas chosen and if we win and taken good care of the people, the next elections will come. It is not as if we must win it all only in the upcoming elections. It will be better, safer and more conducive for Anglophones to vote for the SDF and they get on looking at their problem than for any other party."
Fru Ndi ends by saying he was invited to the New Year Wishes presentation ceremony to the President of the Republic, Paul Biya last January 9, 2020 at Unity Palace in Yaoundé but he did not show up because he is not happy.
"I was duly invited but I am here because I am not well and I am going out for treatment. I will not be on my way out for treatment and I go and open my teeth to say happy New Year to somebody. You say happy New Year when you are truly happy because I believe in saying things from my heart not showing you my teeth when inside me I am saying something else," he said.