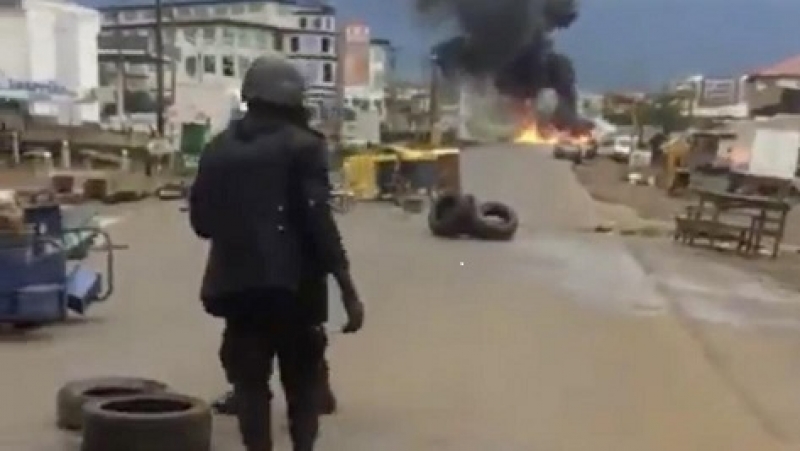 The people of Weh, Menchum Division of the North West region (one of the communities greatly affected by war), have started keeping the village clean, after weeks of no gunshot and violence experienced for the first time, since armed separatists declared independence.
Villagers who are tired of living in violence, believe it is as a result of the just ended national dialogue that calm has gradually returned to the community. According to one of the sources, the population were at Weh Market today, with cutlasses and hoes to clean the environment.
They are hopeful that the recommendations of the national dialogue will be implemented as law, and one of their requests WADA will be reopened , so as to trigger hope in the population
Violence gained steam in Weh in 2018 when two gendarmes were killed while guarding a microfinance institution, located at Weh, some 7 kilometres from Wum, headquarters of Menchum.
Wum Gendarmerie Company commander, identified the two as Constable Ndjameya Jean-Bosco (Class of 2013) and Peloton 905.
Gunbattles between armed separatists and the military have since then intensified to the disadvantage of civilians, who have seen their houses burnt down and crops destroyed allegedly by the military.
Armed separatists have also attacked homes of regime supporters and stopped hundreds of children from going to school.
Many have also moved out of this locality, as they have been rendered homeless. Weh is one of the areas inscribed on UN humanitarian response list.
In January, soldiers reportedly stormed the village and questioned civilians from home to home. Some three persons were shot dead.
This recent move from villagers has gladdened the hearts of some elites who have been expressing their emotions on social media, as many of them have not been to the village for three years.
With the instability most projects had been halted especially the reconstruction of roads, which is one of the major problems experienced by residents of Menchum Division.