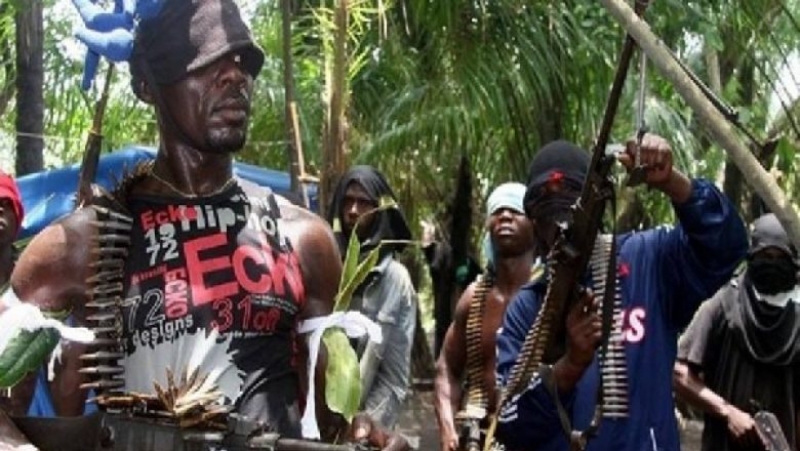 Some "Generals" of the Non-State Armed Group seeking the independence of a country they call Ambazonia have been invited to a pre-dialogue consultative meeting in Kumba ahead of the Major National Dialogue billed for this month end.
The invitation was extended to the separatist kingpins by Ntou'ou Ndong Chamberlin, Senior Divisional Officer (SDO) for Meme Division in a press release dated Thursday, September 19, 2019.
The press release reads: "Following the announcement by the Head of State, President Paul Biya on the holding of a National Dialogue, the Senior Divisional Officer for Meme Division calls on the following to attend a Consultative Discourse on Saturday, September 21, 2019 at the Kumba City Council Hall at 10am prompt in preparation of that National event. They include: Obase Ekeku of Dieni, Mokube Mbamene alis Boss Divine of Marumba, Masango Mukete Karl alias Buscard of Malende, SAM of Small Ekombe, Efang of Teke, and Bita Cola of Metta Quarter."
According to Ambazonia activist, Mark Bareta, the aforementioned names are those of their "able generals". "This move to make public the names of our generals and officially invite them … is to put it on recorded that they invited them to come but they did not want talks," said Bareta.
Cameroon-info.net recalls that on September 10, 2019, President Paul Biya said he had extended a hand of peace to members of armed groups by calling on them to lay down their arms and benefit from the process of reintegration into society. He said Regional Disarmament Centers are gradually receiving many ex-combatants who willingly accept to lay down their arms and that Government will continue to make the necessary efforts to fully operationalize this process.
It may well be in line with the presidential prescriptions that the SDO has extended invitations to these members of the Non-State Armed Group. Indeed, President Biya had in convening the major national dialogue said it will, in line with Cameroon's Constitution, enable citizens to seek ways and means of meeting the high aspirations of the people of the North-West and South-West Regions, but also of all the other components of our Nation.
"…The dialogue, which will be chaired by the Prime Minister, Head of Government, will bring together a wide range of personalities: parliamentarians, politicians, opinion leaders, intellectuals, economic operators, traditional authorities, religious authorities, members of the diaspora, etc. Representatives of the Defence and Security Forces, armed groups and victims will also be invited," said Biya.
According to the press release signed by the Senior Divisional Officer for Meme Division, other persons are expected to attend Saturday's meeting. They include: traditional rulers, civil society, religious authorities, Meme elites, Quarter Heads, Representatives of Buyam-Sellam, Commercial Bike Riders, Taxi Drivers Unions, Cultural groups and any persons wishing to participate in the said consultative meeting.