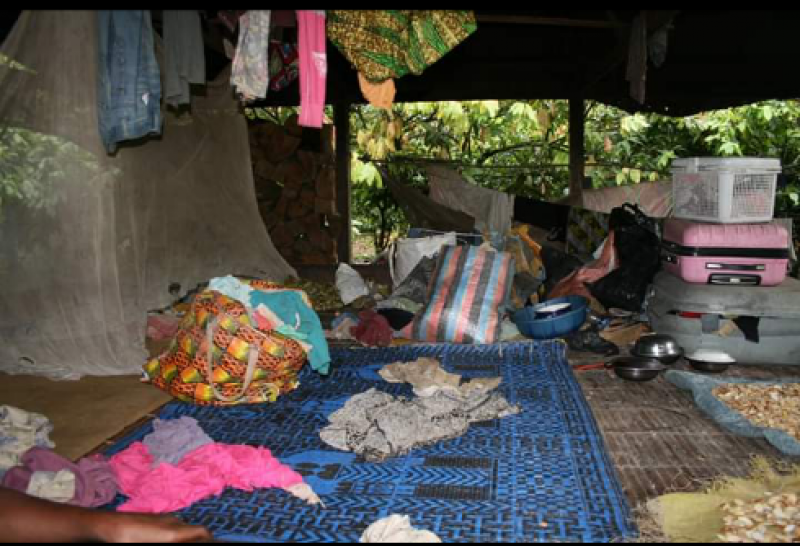 Barrister Ayah Paul Abine, Former Supreme Court Judge and ex-Member of Cameroon's National Assembly has said locals in the country's North West and South West Regions have been forced to live as though they are in the stone age.
The onetime presidential candidate and erstwhile opposition party leader took to facebook Saturday, June 22, 2019 to present a chilling account of the depths of the socio-political crisis in Cameroon's Anglophone regions.
Cameroon's defense and security forces have been battling armed men fighting for the independence of a country they call Ambazonia - a geographical reference to Cameroon's North West and South West regions.
In a post titled "Amba Bush Men" and accompanied by pictures depicting the sufferings of the masses, Ayah regrets that many are those who are yet to fully understand the "magnitude of the devastation" in the restive regions.
His words: "What people have often said about the Anglophone War shows just how little they know about the magnitude of its devastation on human lives, property and social life generally."
Barrister Ayah Paul Abine who prefers to be referred to as "PA Ayah" goes on to write that many locals have been forced into the bushes where they live in the rain.
He writes: "Once upon a time, the Ayah Foundation embarked upon a programme to provide tents for women that were giving birth in the open air and in the rain. We surmounted all hurdles put in our way by the government. But when the military decided or were told to shoot us on sight, the programme was abandoned.
"PA Ayah recently had a courageous team visit some war victims somewhere on the Kumba-Mamfe Road and they brought us materials we propose to share with the public. We begin by asserting that many are Ambazonians that have been reduced to live in the Stone Age era. It has often been argued officially that Amba villages have been or are being burnt by the 'Amba boys'. None of the thousands of people interrogated was of that view. On the contrary, they were unanimous that their homes had been burnt by the Camerounese military."
PA Ayah says it's an "untold human disaster – catastrophe" as he presented a few pictures of the present "Amba bush men's homes" and adds that the situation is "more than just terrible".