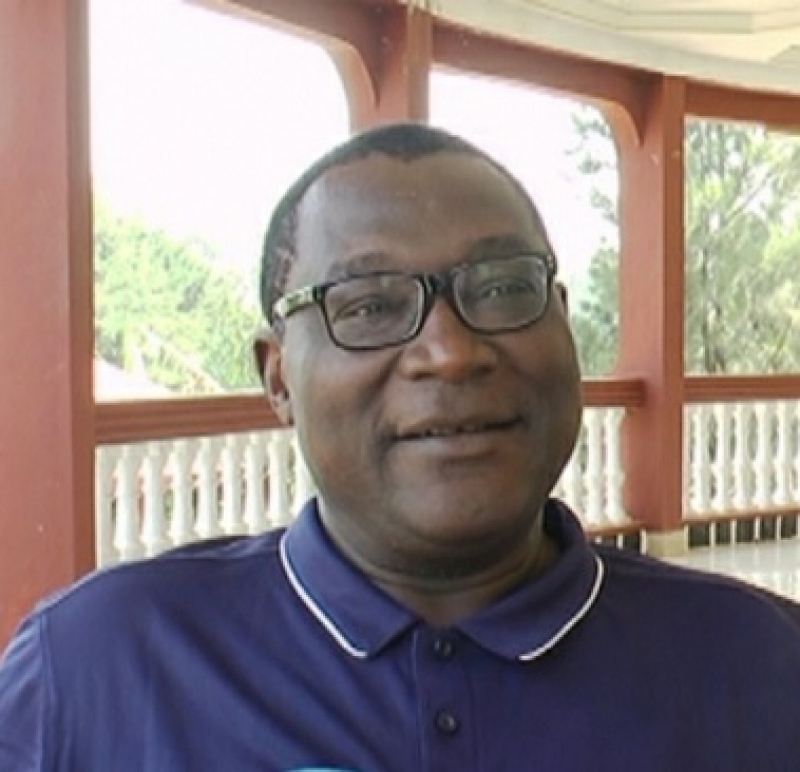 The government delegate to the Bamenda City Council, Ndumu Vincent Nji has humbly begged on armed separatists to stop carrying out violent acts in the North West region, as government continues to seek solutions to their worries.
He took many by surprise and a thunderous clap followed, when he went on his knees to decry the ongoing violence in the region, stating whatever the problem, they shouldn't resort to killings, extortion, kidnapping, torture, destruction of properties and others.
" I go on my knees on behalf of the population and i plead on all our brothers in North West and South West. We have killed our own. We have suffered. Our children have not been to school. No matter the situation, let's think about ourselves as human beings.", said Ndumu.
"We haven't seen one where to solve their problem, they take behead their own brothers and sisters,kill them like animals. I am begging please with tear on behalf of the population.", he continued.
Ndumu Vincent, it should be recalled is amongst the administrators who was blamed for the sufferings of the people of Bamenda through his administrative rule. It was because of a poor project he managed with a Chinese construction company, that took Mancho Bibixy to the streets with a coffin, decrying poor roads and the need for the company to complete its project.
Little has been heard from him since the crisis escalated. However, he seized the opportunity on Tuesday, to paint a gloomy picture of what is transpiring in the region due to the war.
"Let's remember what we used to do three years ago. In Bamenda, children were going to Wum to feed their families, others were going to the farm to feed their families, some were going to Nigeria to feed their families. Now everything is blocked", he lamented.
He reminded the population that they remain a hardworking group of persons but for the past three years, things have totally changed.
"We are hardworking people. We don't know what happened to us. But no matter the magnitude of our problem, we can find solutions. Not solutions where we kidnap, torture,extort, kill, burn and prevent children from going to school."
Bamenda is the leading opposition town in Cameroon and since the Anglophone Crisis escalated, it has been observing ghost towns and lockdowns more than the chief town of the South West region.