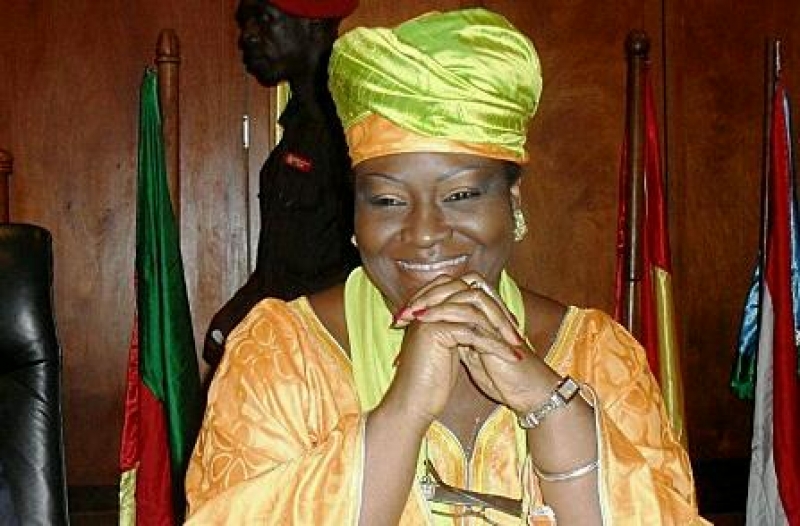 President Paul Biya has appointed former Prime Minister, Grand Chancellor of National Orders, Senator Peter Mafany Musonge as President of the National Commission for the promotion of Bilingualism and Multiculturalism.
The Presidential decree signed Wednesday March 15, 2017 also appointed Oumarou Saidou Djika as Vice President of the Commission.
The appointment of Senator Peter Mafany Musonge now means he holds three key positions in Cameroon, one elective and two appointments, what observers hold as cumulating functions contrary to preaching of the Head of State on the need for everyone to have a fair share of the national cake.
Senator Peter Mafany Musonge was key speaker in what many termed Xenophobic South West Elites Forum in which he is alleged to have insulted North Westerners describing them as strong, tricky and who at anytime can overcome South Westerners if at all Southern Cameroon gained independence as many clamor for it.
The outing of Musonge had sparked criticism against his person. Today this same crisis which he is criticizing has brought him joy with his 5 year mandate Presidency.
The President of the Republic also appointed 13 members of the Commission, including former Arts and Culture Mijnister Ama TUTU MUNA in a move seen by observers as a way to appease the Munas who are strongly defending the leaders of strike action whom government has described as 'Extremists'.
Barristers Akere Muna and Benard Muna are at the forefront demanding their liberation. Many therefore hold that the appointment of their kid sister could water down the anger and zeal in them.
The 12 other members include:
Angouing née Ndanga Françoise, Djenabou Bakary, Mbappè née Tiki Ngonde Ndjo'o Agnès, Abbé Jean-Marie Bodo, Abouem à Tchoyi David, Ahmadou Mohamadou Baba, Efoua Mbozo'o Samuel, Halle Nicodemus Ndessi, Itoe Mutanga Benjamin, Mbafor Jean-Marc Afessi, Ngambo Fondjo Pierre Vincent and Ngwane George Essambe.
The National Commission on Bilingualism and Multiculturalism was created on January 23, 2017 following ongoing crisis rocking the two English speaking regions of Cameroon.
By Wilson MUSA
Auteur:

Wilson MUSA
contact@cameroon-info.net
@t_b_d