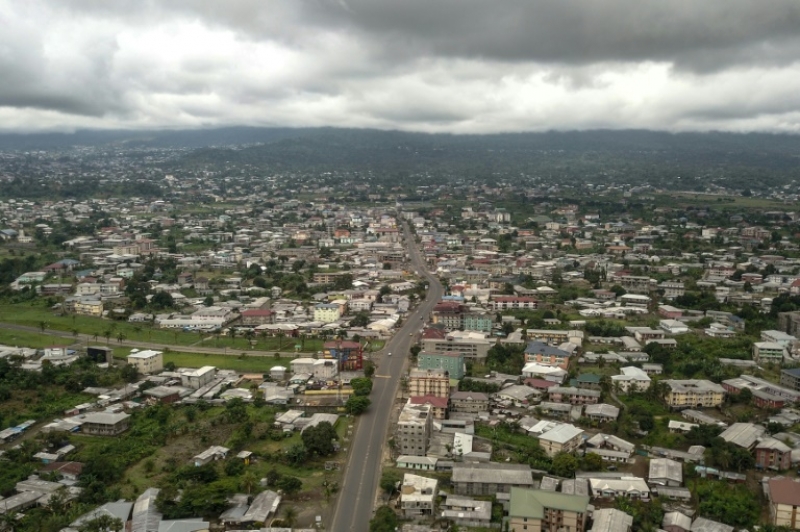 The Mayor of Buea,Ekema Patrick is said to have stopped an authorised peaceful March organised by the Cameroon Community Media Network of journalists, a peace project of the Presbyterian Church in Cameroon(PCC), this Thursday in Buea, taking a female journalist along for questioning.
The leader of the network who is also the manager of the Christian Broadcasting System of the PCC ,Reverend Fobang Geraldine, was taken along by security officials who work for the mayor for hours and later released this evening. They were accused of holding a peace match without the knowledge of the mayor who has on several occasions taken decisions on his own.
Reports say it was after a crisis meeting between the journalist ,her employers and some administrative officials including Mayor Ekema, that she was allowed to go home.
In prelude to the meeting organised by the peace network, they requested permission from the Divisional officer of Buea, Kouam Wokam Paul, which was granted by the administrator. It was agreed that after the match, these journalists would hand over a memo to the South West governor. Reacting to the issue, the Buea council said the journalist violated the limits of their sphere in a peace Journalism Advocacy March as stipulated in the authorisation accorded them. The said group instead of maintaining the PCC Synod Office to Turborg Junction stretch, actually began their March at the Buea Independence Square, which to the mayor met with stiff resistance from administration.
This is however, not the first time mayor Ekema Patrick has challenged a group against hosting an event in his jurisdiction. He is partly blamed for stopping organisers of the Anglophone General Conference, from hosting in Buea. The organisers saw it a joke that a mayor would try to stop them from hosting an event meant to pave a way for peace in Cameroon. They were surprised when authorisation papers of the said conference wasn't signed by the D.O of Buea. Till date, the Anglophone conference has not taken place. Hopes about it has been killed.
Some journalists who were at today's event said while stopping the match, the mayor made discriminatory comments on those who didn't come from his land. Mayor Ekema Patrick has been one of the Anglophone elites, who has stayed steadfast to his opinion on the clamour for independence by some Anglophones. He has been accused severally of using discriminatory comments about Anglophones from the North West region.
Auteur: