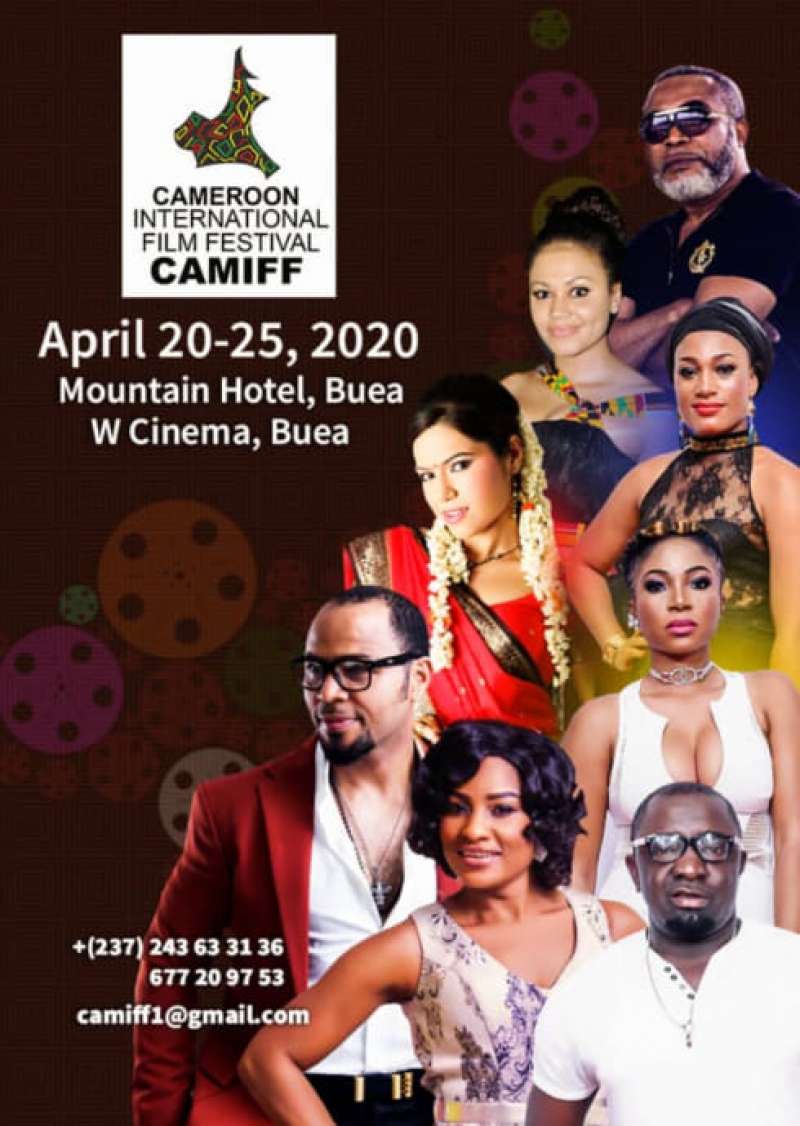 The Cameroon International Film Festival - CAMIFF is slated for April 20-25, 2020 and will feature over 2,000 films from approximately 25 countries, organisers have said.
The festival which will be in its fourth edition could not take place this 2019 due to the uncertainty that enveloped Buea, capital of Cameroon's South west Region prior to the event.
Upon consultation with the local Government authorities, the police and Embassies, it became clear that the ongoing crisis affecting the Anglophone part of Cameroon would make access to the city of Buea for screening virtually impossible for festival participants and the local communities, CAMIFF CEO/Founder Agbor Gilbert Ebot had said.
He said their international celebrities had been advised by their governments and security teams to avoid visiting Cameroon at the time.
Agbor says in 2020, thousands of people are expected to attend screenings, CAMIFF parties and festival-related activities in Buea at the Mountain Hotel, where visiting celebrities and festival badge holders are lodged thanks to a partnership with Mountain Hotel Buea and the W Cinema.
The Cameroon International Film Festival - CAMIFF will bring more international filmmakers, celebrities and industry leaders to the festival, resulting in greater educational and entertainment opportunities, Agbor Gilbert Ebot said in a statement.
Filmmakers are invited to submit narrative features, shorts, documentary features, and features films from across the world from November 31st, 2019, he says.
"In planning for the upcoming 2020 event, the organizers think that people cannot fight wars forever and that ideologies are likely to change in the near future. They are advocating for peace through dialogue which should take place any moment from now to enable a safe organization in 2020," said Agbor Gilbert Ebot.
The official poster of the event has the photos of four Cameroonians celebrities –Ivan Namme, Stephanie Tum, Soli Egbe, and Yijika Solange as well as four others out of Cameroon – Ramsey Noah, Zack Orji, Nadia Buhari, and Rekha Rana.
The Cameroon International Film Festival - CAMIFF was establish with the aim to help create a vibrant film culture and is committed to curating exceptional programs to engage and educate the local community, inspire filmmakers and nurture the growth of the Cameroon and African film industry.