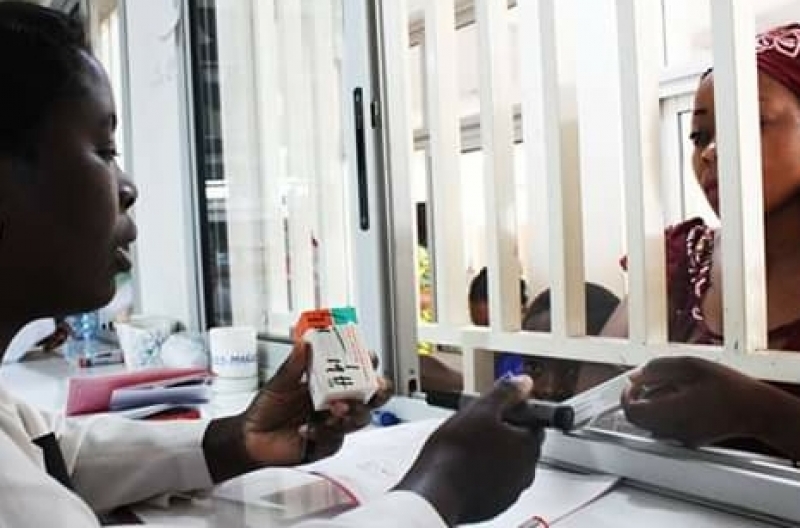 The influx of internally displaced persons from the North West to the West region of Cameroon, has recorded an increase in patients suffering from hypertension.
Dr. Njume Epie of the Cameroon Baptist Health services, says the increasing number of patients, also suffer from diabetes, and other heart diseases.
The Bafoussam Baptist Hospital, has recorded a 30% increase, in the prescription of Amlodipine and Nifedipine, all drugs controlling related heart diseases.
The head of the pharmaceutical unit of the Bafoussam Baptist hospital, Kidze Christopher, says this is possibly as a result of the increasing number of people migrating from the Anglophone regions of the country.
Cameroon Baptist Convention Health Services(CBCHS), announced that in addition to this, more and more people, recently diagnosed of trauma, depression and other mental illnesses in its health facilities, is a call for concern.
It is same feeling expressed by a team of United Nations expert led by the Humanitarian Coordinator, Ms. Allegra Baiocchi, on the devastating effects of the ongoing Anglophone crisis, which has seen many in the state of trauma or pessimism.
The images of blood, experiences of victims and eye witnesses is at the root cause of most of these traumatic instances.
Few months ago in Buea, it was reported that a woman had strangled her own baby, while trying to shut her up from shouting, as she and others hid in a bush during a military raid. The woman is said to be in shock till date.
The Catholic Archdiocese of Bamenda, narrates how another woman allegedly watched her baby killed in hot oil by the country's security forces, although government continues to deny claims of violence perpetrated by its military.
These and more instances, have pushed many to get into traumatic stages. This phenomenon might not stop soon as government and separatists, according to the European Union, do not show signs of commitment to dialogue.