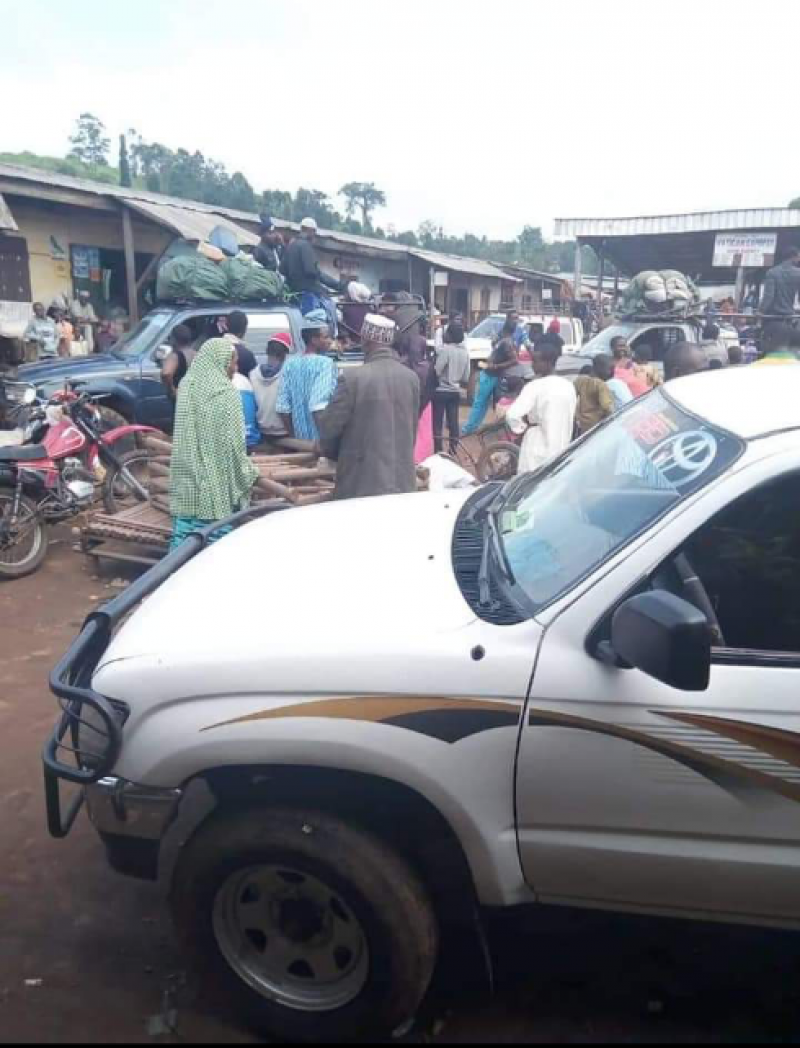 A passenger who undertook the journey from Wum to Bamenda last Wednesday, June 19, 2019 recounts a portion of their experience when they were taken into custody by Ambazonia fighters.
On the basis of anonymity, he confided in journalist Kum Leonard. "We were told the Fundong Road was blocked, reason why we took the Bafut Stretch," the commuter said.
Hear them: "When the four vehicles left Wum that morning, the drivers were celebrated anytime we entered a community along that stretch until we entered the Mile 29 area.
"The atmosphere changed and we quickly asked ourselves why people in that area were not happy seeing us pass by, until suddenly, we got gunshots from across the Mezam River. At that point, the drivers stopped and moved towards them to find out why they were shooting and possibly negotiate their way through.
"The drivers were immediately seized and taken across the river. We were also asked to undress and follow them across on foot. We pleaded with them and were moved down the river, where we could be crossed using canoes.
"Some people contributed money the day before our journey, for [the] purpose of settling the road. So our question was, where did the money go to?
"We spent the night at their camp, and were shown our way out only the next day. The drivers were undressed and seriously molested for not respecting the blockade.
"We were served jollof rice that night and medicine given to some children who were not well. They told us that the road will only be passable after the release of Sisiku Ayuk Tabe.
"Some passengers and a driver who did not follow us, we are told, went through with military escort. Nobody trekked to Wum. Some of us took bikes back, while the military transported others.
"I have seen the vehicle which transported me, but I cannot get my luggage because we are told, nothing can be touched from the pickup now.
"All the things they [Amba fighters] took from us when they took us hostage were returned before we left the camp. We felt like the administration used us for an experiment. We thank God we all came out all alive."