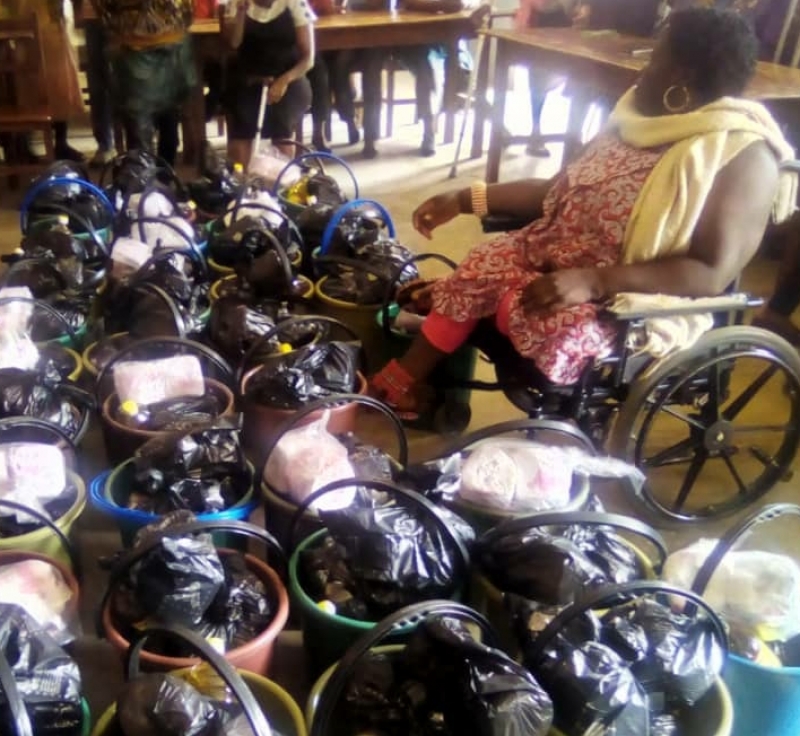 The general coordinator of the Coordinating Unit of Associations of Persons with Disabilities (CUAPWD), says women with disabilities in the North West have suffered a lot of constraints, amid continuous gun battles between government and separatist forces.
Although Mr. Nyingchuo Samuel didn't not mention names, he said a good number of women with disabilities in the North West have been victims of rape, following the unrest that began late 2016.
Mr. Nyingchuo was talking in Bamenda on Wednesday, as he handed over assistance to women with disabilities residing in the North West region, and affected by the ongoing sociopolitical crisis.
" The ongoing crisis from the NW and SW, we realised women with disabilities suffer from double jeopardy. Reasons why we decided to provide psychosocial support and provide material support, identify specific needs and send to these women "., said Mr. Nyingchuo.
He revealed that several women have lost their houses and livelihood and " some have been raped".
In collaboration with Marsh International, over 160 women with disabilities will be assisted in Bamenda I, II, III and Mono Division, respectively
According to the President of Women with disabilities in the North West region, Ngum Veronica, the gesture will boost their organisation to further defend rights of women with disabilities, across the region.
" With the assistance from Marsh international international women's fund from Canada, this is a boost to our organisation because we have been able to speak out the problems of women with disabilities", she said.