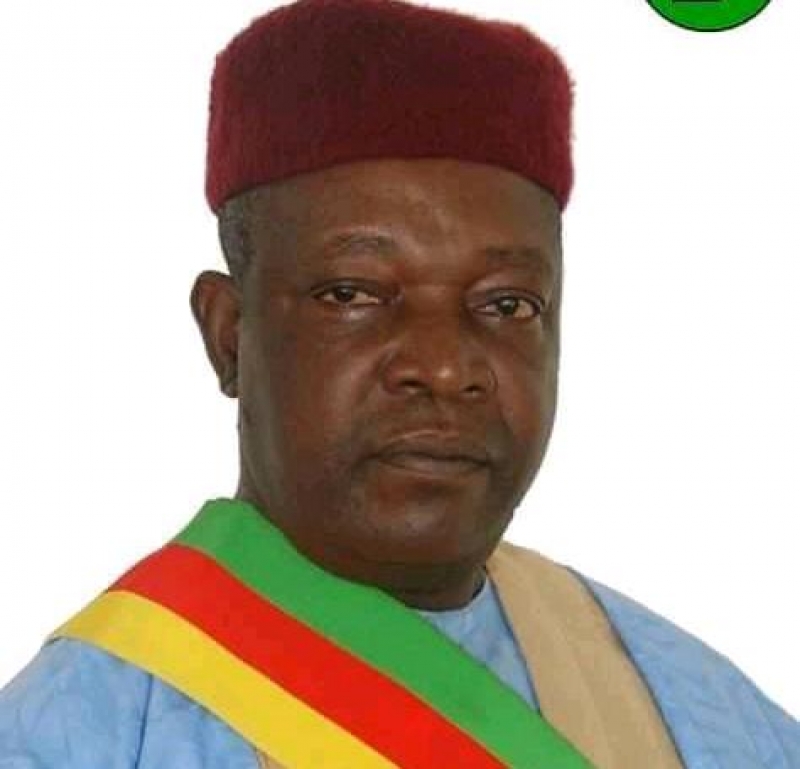 The remains of late leader of the SDF parliamentary group, Hon. Banadazem Joseph Lukong, will be laid to rest on Saturday 27th, April in his native village Kumbo, despite earlier threats from armed separatists, not to.
According to family members, his corpse will be removed from the Yaoundé General Hospital on Friday, where he would receive last respect from the National Assembly. A wake keep without corpse is expected to hold same Friday evening at his Njavnyuy residence in Kumbo, Bui Division of the North West region. He would later be buried on Saturday, after a funeral service, at the Kumbo Cathedral.
This burial programme, comes to counteract earlier suggestions that the parliamentarian of the Social Democratic Front(SDF) party, wouldn't be buried in his village due to threats from so-called Amba Boys, asking that he be buried in Yaoundé, for disobeying their requests.
Armed Separatists or Amba Boys had made a call for Anglophone Parliamentarians to boycott all activities of the National Assembly and resign, as they struggle to build a new country, after they seize independence from Cameroon. Only one parliamentarian, heeded to their call. The MP for Jakiri subdivision, also in Bui, Hon. Wirba Joseph.
Their continuous attendance of parliamentary sessions, despite these MP's role to push government and the international community to help solve the ongoing unrest in Anglophone regions, it doesn't seem sufficient for armed separatists.
Hon. Joseph Banadzem , the SDF parliamentarian for Bui Centre, in the North West region, died on March 30, at the Yaoundé General Hospital, after suffering from a long illness. The National Chairman of the Social Democratic front, Ni John Fru Ndi, had expressed regrets over his passing, stating it is a great loss for the party.
The parliamentarian was also a lecturer of history at ENS Bambili. He obtained his master degree at a University in France. He was one of those who raised an alarm at the assembly over an alleged warrant issued on another SDF MP, Hon. Wirba Joseph, who was accused of instigating the population, on the heels of the ongoing Anglophone crisis. He led a protest at the assembly against House speaker , Cavaye Yeguie Djibril's dictatorial ways in Parliament in 2017, blasting the assembly's lukewarm attitude, on the arrest warrant issued on the SDF parliamentarian.
However, hopes are high that these separatists, will give a chance, for their own, to be buried at home, despite all odds. Many families as a result of this crisis, have buried their love ones in strange towns, while others didn't go back to bury their close relatives , due to the increasing insecurity threats in the English speaking regions .
Auteur: