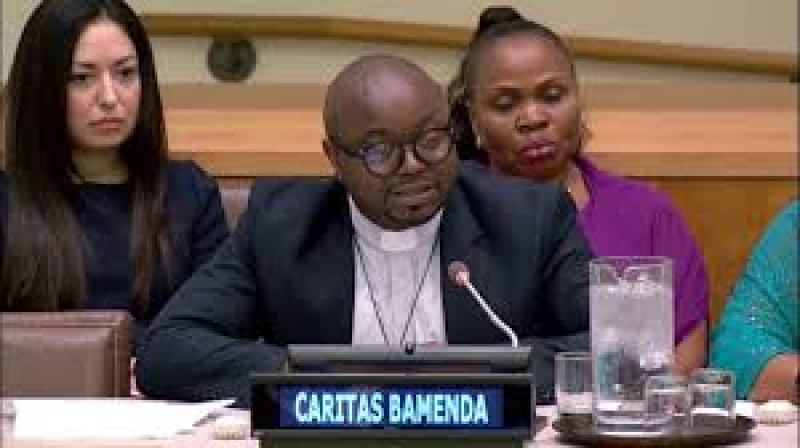 The Director of the Catholic Agency for International Aid and Development (CARITAS) has been arrested in Bamenda, North West region.
Reverend Paul Njokikang Fru was picked up on Sunday October 20, after he officiated a church service at Mbihfibieh, Bamenda II subdivision.
According to the Humanitarian family in Bamenda, the arrest of Rev. Njokikang was remains illegal and in violations of his rights. They believe his arrest is unconnected to the Anglophone crisis, despite popular opinion that it is.
Popular known as the descendant of Mother Theresa, Rev.Njokikang is said to be held in detention at the military camp in Bafut, Mezam division of the North West.
While facing the United Nations Security Council in May, the Man of God gave devastating feedback on military atrocities in the Anglophone regions.
He said over 5200 houses had been razed down in the North West and accused the Cameroonian army of acting as instruments of terror to the local population.
He also blamed armed separatists for making the regions ungovernable, and reaffirmed that freedom of speech wasn't feasible in the context of the Anglophone crisis.
" Our people in these two regions are suffering a lot..we are in pains..one cannot talk freely..I speak out the truth even if I would be killed.", he told top UN officials.
Just like journalists, medical teams, the church and humanitarian actions are also under attack in the Anglophone regions. Although the Bamenda Humanitarian Family makes it clear that his arrest is unconnected to the crisis, many believe it does.