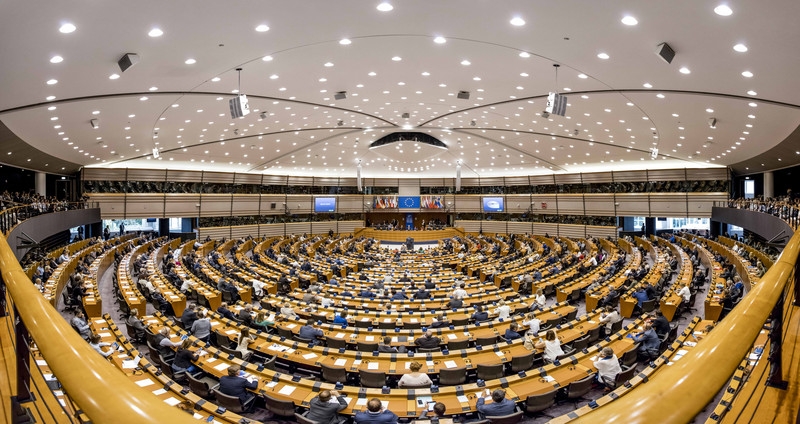 The European Parliament has called "on both the government [of Cameroon] and the Anglophone separatists to seriously consider supporting the project of an Anglophone General Conference initiated by religious leaders [led by Cardinal Tumi] in order to organise an inclusive national dialogue on the conflict in the Anglophone region and possible solutions to the longstanding grievances".
The call is contained in a document titled "European Parliament resolution on Cameroon" and dated April 16, 2019. It also calls upon the international community to help facilitate an inclusive national peace dialogue by offering a mediating role.
They regrets the absence of will from both conflict parties to engage into peace talks; but urged urges the African Union (AU) to push for the organisation of such talks and calls on the EU to stand ready for supporting this process.
The European Parliament "considers that in the absence of progress, the crisis in the Anglophone regions should be put on the action agenda of the United Nations Security Council."
The parliament condemns the human rights violation in the Anglophone regions and called for an immediate investigation of allegations of rights violation by Cameroonian soldiers.
"Cameroonian authorities (should) ensure accountability for human rights violations by the security forces and to conduct prompt, thorough, independent and impartial investigations into all allegations of human rights violations," the statement."
The EU parliament also called "the immediate liberation of unlawfully detained civilians and an immediate end to the use of military trials for civilians and francophone courts for Anglophone detainees," as well as requested
"…an immediate end to the practice of incarceration of convicted civilians in prisons far away from their families, on which prisoners in Cameroon have to rely for medical care and food."
On the Cameroon Renaissance Movement, the EU Parliament called for the immediate release of Professor Maurice Kamto and his allies arrested since January and urged the government of Cameroon to respect the right to assembly.
They write: "…Urges the Government of Cameroon to free all those arrested solely on politically motivated charges, among which opposition leader Maurice Kamto and permit protests to go forward, calls for investigating and punishing police violence."
The European Parliamentarians enjoined Cameroonian security forces to exert utmost restraint vis-à-vis peaceful demonstrators.
"…Expresses its serious concerns on the high degree of instability in Cameroon due to the persistence of several crises in parallel, deplores the loss of lives during demonstrations during the last months and expresses sympathy to the families of the victims; condemns the human rights violations and attacks committed by Cameroonian security forces on demonstrators and strongly defends the right of Cameroonians to peacefully demonstrate, condemns the crackdown operated by Cameroon authorities on peaceful demonstrators and members of the opposition," the motion read.
They also launched a call for separatists to respect the right to education. "Demands the armed separatist leaders to immediately direct their fighters and followers to halt all human rights abuses and to stop interfering with children's education."