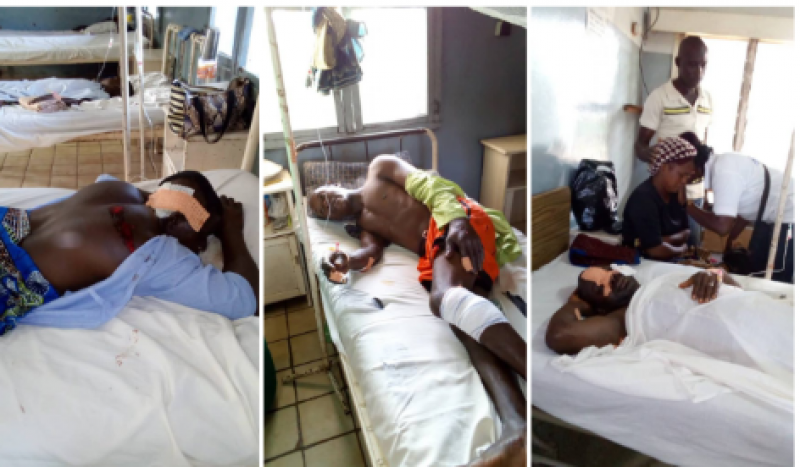 10 workers of the Cameroon Development Corporation, CDC, were attacked Monday, October 14, 2019 by armed men believed to be of the Non-State Armed Group fighting to make of Cameroon's North West and South West Regions an independent state called Ambazonia.
According to a release from the agro-industrial company, the workers were attacked at the Camp Six Residential Quarters in Sonne, along the Tiko-Douala Road in Tiko Subdivision, Fako Division.
While four of the ten workers were taken into captivity by the armed men, one was maimed with a machete while five others were mercilessly beaten.
"The General Manager of the Cameroon Development Corporation, CDC, has expressed consternation at the gruesome attacks on the Corporation's workers on Monday 14th October, 2019 at 10.00 p.m. by unidentified armed men," a release from the company read in part.
CDC Management adds that, "The assailants stormed the Camp Six Residential Quarters in Sonne along the Tiko-Douala Road and attacked workers who dared to resume work at the Sonne/Likomba Estate. Five Tappers were seriously beaten while the tractor driver's face was battered with a machete.
"Meanwhile, two Overseers and two Headmen were carted away and have not returned as at press time. This is the second time workers in this Estate have been assaulted by armed men right where they live with their families after a similar incident on January 2nd this year. Those severely injured are presently receiving medical attention at the CDC Cottage Hospital in Tiko."
The CDC is among the hardest hit by the crisis rocking Cameroon's English-speaking regions. The company has however assured the national and international public opinion that Government is taking measures to keep the company afloat.
A 'Statement of Assurance' from the management of the company states: "Conscious of the ongoing difficulties faced by the Cameroon Development Corporation (CDC) as a result of the current socio political unrest in the North West and South West Regions, acknowledging the fact that ten of our estates are almost entirely shut down, putting over five thousand jobs at risk, we wish to state that, being the sole owner of the Cameroon Development Corporation (CDC), the State of Cameroon has duly been informed of the prevailing situation. While waiting for the State to provide a lasting solution to the crisis, all workers of the Cameroon Development Corporation are enjoined to remain calm and forward looking, as management is doing all it takes to ensure that things unfold in their best interest. We are hopeful that the powers that be will do all that is necessary to keep the CDC afloat."