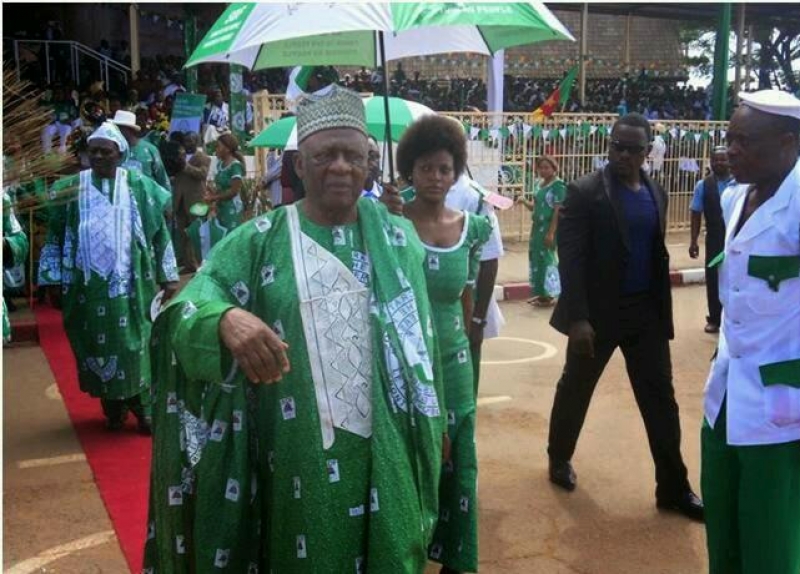 Ni John Fru Ndi, National Chairman of the opposition Social Democratic Front, SDF, party begins a working visit to the South West Region this Thursday, June 13, 2019.
According to information made available to Cameroon-info.net, the charismatic opposition leader will be at the Cameroon Development Corporation, CDC in Limbe that is suffering under the weight of the deepening socio-political crisis rocking the country's North West and South West Regions.
Fru Ndi will also be at the National Refining Company, SONARA that saw four of its 13 production units go up in flames last May 31, 2019.
"The SDF wants to evaluate the situation at the CDC, as well as SONARA," a source familiar with the details of the visit said Wednesday night. Our source said Fru Ndi will be at the head of a high profile SDF delegation.
With about twenty thousand contracts of employment and a related monthly wage bill of about FCFA 2.5 billion, the crisis in the North West and South West Regions is taking a heavy toll on the Cameroon Development Corporation, CDC.
General Manager Franklin Ngoni Njie tells whoever gives a listening ear that "the crisis is taking a toll on the socio-economic situation of workers as several establishments are no longer in operation given that workers, out of fear and threats on their lives no longer go to work".
Workers have been maimed in the plantations, while others were pulled out of their homes and gravely injured. The rubber, banana and oil palm plantations have since not been attended to. With crop production nose-diving, the factories and mills have also had to shut down with only the mill in Idenau working above 50 per cent.
The country lost hundreds of billions FCFA when some production units at SONARA went up in flames on May 31. On Tuesday, the Prime Minister, Head of Government decreed a commission of inquiry into the fire incident.
This is the picture that will be presented to Fru Ndi and his delegation. It is not known if he will proceed to visit PAMOL Plantations in Lobe, Ekondo Titi Subdivision in Ndian Division.
PAMOL Plantations Plc, which is another major agro-industrial concern in this part of the country, equally finds itself at the crossroads. Like the CDC, its operations have been grounded, and her workers suffering a similar fate. All that is obvious is that, it is the population of this part of the country that bears the brunt of this "senseless war". It is only now struggling to pick up, but the financial loss is enormous.