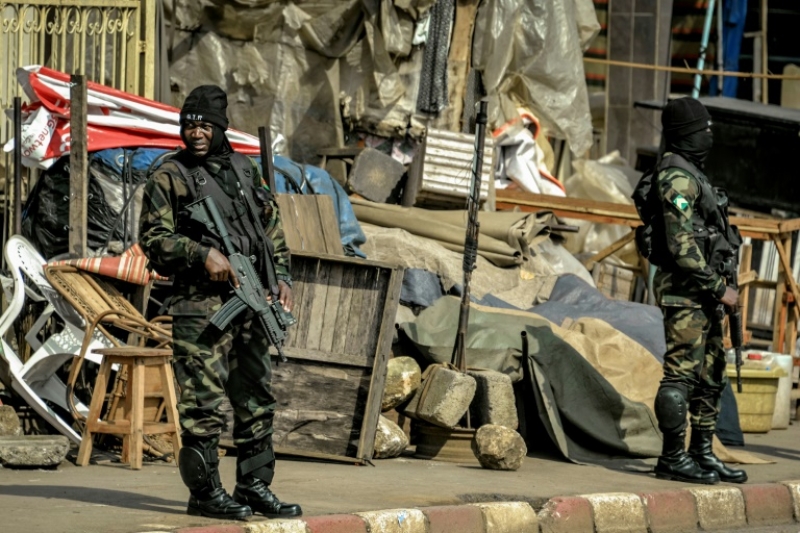 Many are taking refuge this Thursday evening around major streets in Bamenda II subdivision as a gun exchange frustrates activities marking the celebration of Holy Thursday, a Christian event
The serious exchange has seen many hiding in nearby hospitals for safety, on an evening reserved for 'The Last Supper' of Christ Jesus, with his disciples.
A journalist caught up in the exchange narrates how he was almost shot, if not of his professional badge that saved him.
" I was lucky. I got caught up in the exchange along with some other guys at Commercial Avenue. As I speak now, I am in a hospital and I intend to sleep there till tomorrow", said the journalist who requested anonymity.
" If you saw what we went through. We knelt on the tar road, surrounded by military trucks. The other guy was well tortured and I was threatened with a gun. I pleaded and told them I was a journalist. They asked for my professional card", he continued. After verifying his status, he was allowed to go. He then took refuge in a nearby hospital.
No lives have been reported lost, as shooting continues. Meantime other parts of the town like Nkwen in Bamenda III and Bamenda I subdivisions, life is said to be normal.
On Holy Thursdays in Bamenda and every where in the world, Christians gather to commemorate the Last Supper of Christ, when he established the sacraments of Holy Communion and Priesthood, prior to his arrest and Crucifixion. Its an important feast especially for Catholics and Presbyterians in Cameroon, as they prepare to celebrate Easter.
Although some churches had pushed the hours of marking Holy Thursday from 6pm to 4pm, many were trapped in the gun exchange as it started at about 5.30 pm this evening.
As a result of this Holy Week, a public holiday is usually observed on Fridays in Cameroon, a day after Holy Thursday, to mark the death of Christ.
Auteur: