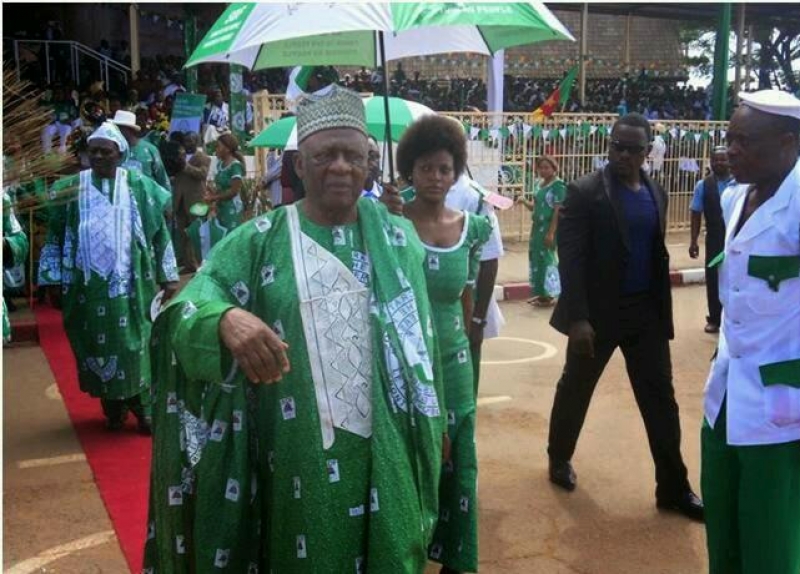 Taken into captivity on the night of Saturday April 20, 2019, a FCFA six million ransom has now been placed on the head of Kingsley Azeh, younger brother to the National Chairman of the opposition Social Democratic Front (SDF), Ni John Fru Ndi.
"The boys [abductors] are demanding FCFA six million or five guns from me as ransom," Fru Ndi says as his brother spends is fourth night in captivity.
Azeh and two others were reportedly taken around Fru Ndi's cattle range in Bafut, Mezam Division. The trio were in search of missing cows when they were abducted by unknown individuals, Fru Ndi has said.
He says that the kidnappers are accusing him of commissioning elements of the Rapid Intervention Battalion (BIR) to fight them when his residence got burnt a few months ago.
"If I don't see my brother again, they themselves shall not see the light of day. This is not the Anglophone cause," Chairman Fru Ndi thundered.
Fru Ndi claims that "people in high government positions in Cameroon have created and are sponsoring parallel Ambazonia fighters that are there to attack, kill and destroy innocent civilians."
He says the activities of the parallel Ambazonia group are contrary to the Ambazonia course. "I call on the real Ambazonia fighters to be focused and identify armed robbers hired by some members of government to kill the population," he says.
Fru Ndi Counts The Cost
"In the past six months, I have lost more than one hundred cows. I had forty cows in Babanki village but today just less than eleven are left». According to Ni John Fru Ndi, the cows have been stolen by bandits who present themselves as Ambazonia fighters.
He mentioned his houses set ablaze in his village by persons he suspects are fake fighters sponsored by personalities in power.
Fru Ndi judging from what he called 'continuous atrocities' committed against innocent population by 'fake amba boys' warns that famine might soon befall the troubled Anglophone regions of Cameroon. He laments that the planting season is almost over in Bamenda and other places in the restive regions with women not given the possibility to cultivate crops as insecurity has become the order of the day.
The SDF had long called on government to seek lasting solutions to the problem(s) in the North West and South West Regions, including a return to federalism and sweeping electoral reforms.