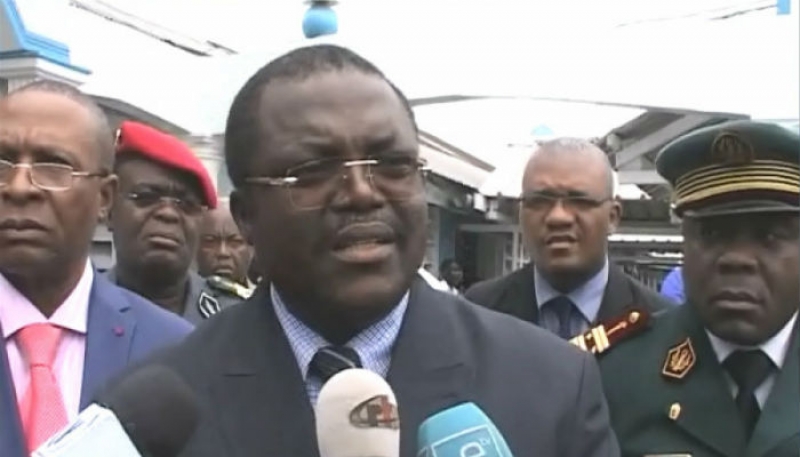 Littoral Governor, Samuel Dieudonné Ivaha Diboua, has observed that about 80 percent of incursions by armed men into the Region, where the boundary is shared with the Southwest Region, suspected to be carried out by Separatist fighters, have actually been carried out by bandits.
He said the incursions, precisely in different localities in Mungo Division that shares boundary with the Southwest Region, are by armed bandits, pretending to be Anglophone Separatist fighters, also known as Amba Boys. He disclosed that some of the armed robbers pretending to be Amba Boys have even been discovered to be Francophones.
Ivaha Diboua made the revelation while speaking on the sidelines of the Governors' meeting that the Minister of Territorial Administration, Paul Atanga Nji, convened and chaired in Yaounde on November 25, in view of the up-coming end of year festivities, especially the February 9, 2020 Legislative and Municipal Elections.
The Littoral Governor said the discovery of the real identities of members of many of the armed groups, passing for Amba Boys, that have carried out incursions into the Mungo Division of the Littoral Region, were discovered following a series of investigations that were carried by different security units, as well as the interrogations of quite a number of the gang members that security forces hunted down and arrested.
The Governor remarked that, before the arrest and discovery of the identities of many of the gang members, were spitting terror especially in some villages in Mbanga Subdivision, where they would bump in at night announcing that they are Amba Boys. They would speak in Pidgin English, and claim to have come in from the Southwest Region.
The hoodlums indulged in kidnapping for ransoms, theft of people's property, rape, and all sorts of atrocities. Some chased away farmers from their farms and harvested both their cash and food crops.
There have been times that tension has actually mounted between Francophone and Anglophones living in some villages in Mbanga Subdivision that are often attacked by the purported Amba Boys. Some of the indigenes, including even the chiefs, have openly suspected some of the Anglophone settlers who are mainly farmers, of being either informants to their brothers, the Amba Boys, or that they are attracting Amba Boys to the villages with their presence.
But the Littoral Governor has come out to reveal that as many 80 percent of those attacks claimed to be carried out in the villages by Amba Boys, are actually being carried out by armed bandits, some who are even Francophones that pretend to be Amba boys from camps in the Southwest Region.