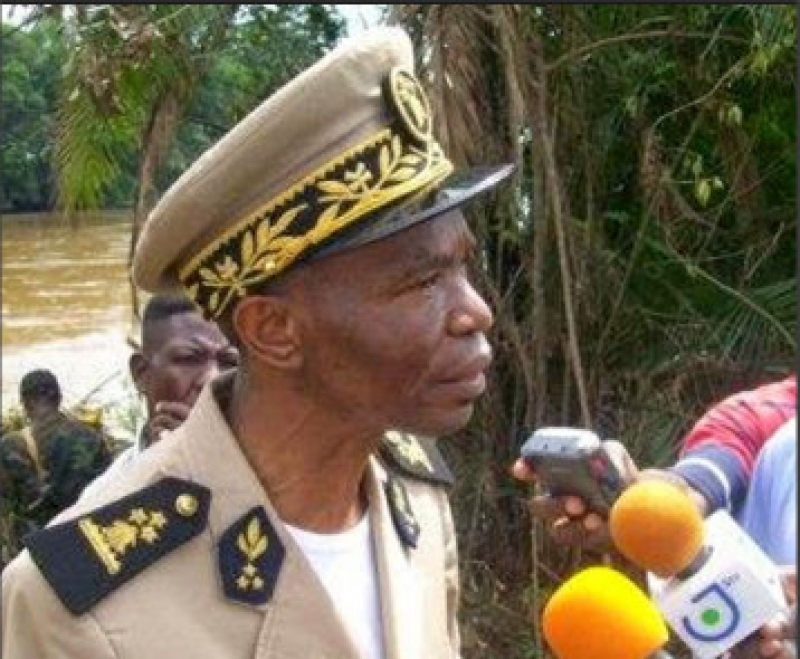 The Governor of Cameroon's restive North West Region, Lele Lafrique Tchoffo Deben Adolphe has observed that, many separatist armed groups across his administrative unit have ignored a November 6, 2018 appeal from President Paul Biya for them to disarm and return to living normal lives.
Lele's observation is the content of a statement issued Thursday April 11 contesting social media reports accusing the military of killing civilians in the village of Meluf in Kumbo Subdivision.
Lele Lafrique wrote: "The population is however informed that since the putting in place of the Disarmament, Demobilisation and the Reintegration Programme by the Head of State, His Excellency President Paul Biya and the numerous calls for the misguided and misled secessionist fighters to lay down their arms, these calls have been heeded to by some but many armed separatist groups have ignored same and continue to attack the Forces and commit atrocities against innocent civilians. As a result, the Security and Defense Forces have resolved to stepping up targeted military and security operations on well identified and localized secessionist hideouts."
He adds that there was no military raid in Meluf on April 4. He lamented that, the authors of such information have an intention to taint the image of the defense and security forces, people of goodwill alongside administrative authorities to restore peace.
The Regional head enthused that, military operations are carried out with 'precision' and 'professionalism'. He has urged the local population to collaborate and speed the battle for the return to peace.
Irrespective of the administrative clarifications, some individuals are still challenging the narrative. One native of the areas concerned claimed to be in the know of a family that lost three persons following a military raid.
Cameroon's Territorial Administration Minister Paul Atanga Nji says if the rebels are serious about peace, they should drop their guns and be pardoned as President Paul Biya asked.
"Some of the terrorists in certain localities have willfully handed over their weapons to the forces of law and order," said Nji. "They were realistic because they know that you cannot fight a state. We have pockets of resistance but how long will they last?"
Cameroon's separatists complain the country's English-speakers are treated as second-class citizens in the Francophone central Africa country, and want to create an independent state.
The international community has condemned violence from both the rebels and security forces and called for a negotiated end to the conflict.
Auteur: