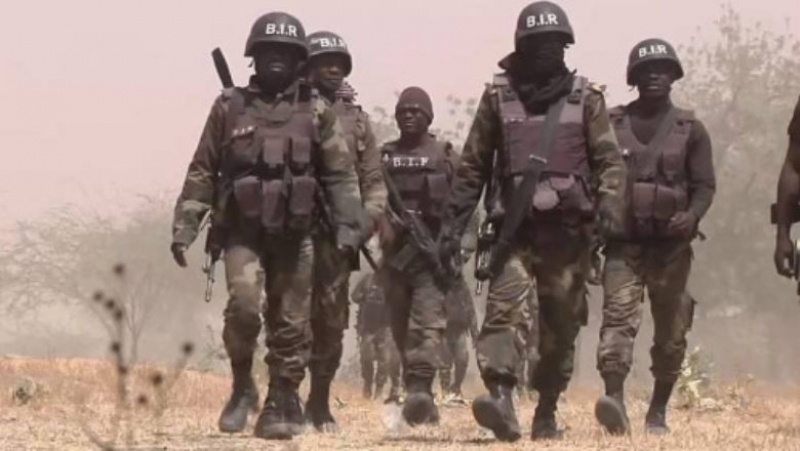 Elements of the Rapid Intervention Batallion(BIR) ,were in Kumbo, Bui Division of the North West, on Wednesday, where they offered assistance to some underprivileged persons in the area.
The ongoing war in the Anglophone regions has greatly affected the people of Kumbo with some of them, going for months without basic necessities. Internally displaced persons, physically challenged and under privileged were of interest to the BIRS as they handed over basic household needs, amongst others to the Director of the Banso Baptist Hospital, who received on behalf of the concerned. The BIR carries out humanitarian assistance yearly as part of its relief program to assist underprivileged persons in any community in the country and build cordial ties with civilians.
Due to the escalating crisis, some of these persons listed above, found refuge at the hospital premises. Hospital officials expressed gratitude following the donation and regretted that the ongoing conflict had killed several people and rendered others homeless. He regretted that following the series of gun battles, most patients die on their way to the hospital.
Some patients haven't been able to leave Kumbo for Bamenda, the regional capital, where they receive their treatment. Families have not been able to go home to bury their loved ones, just because of the growing insecurity.
Military has been accused of burning down houses at the centre of the town as well as inflicting pains on civilians and killing some. The separatist group (Amba boys), on its part, had stopped people from moving, forcing series of ghost towns on them, as well as conducting illegal executions. People are torn between respecting the military or the Amba boys.
Auteur: