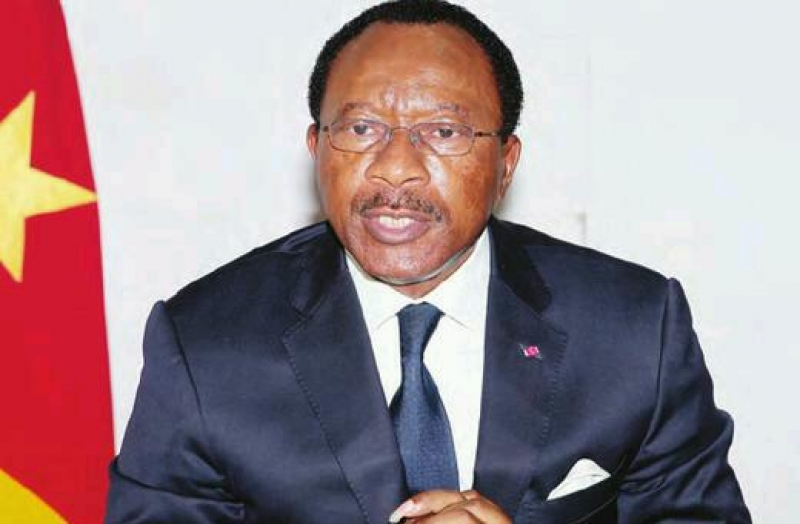 Public Works Minister, Emmanuel Nganou Djoumessi has declared that nothing will stop government from executing road and other construction projects earmarked for the security troubled North West and South West regions this year. The Public Works boss made the declaration last April 9, 2019 at his cabinet in Yaounde during separate audiences he granted Parliamentarians from these two regions burdened by socio-political crisis for close to three years now.
During the separate audiences equally witnessed by the Secretary of State to the Minister of Public Works, Armand Ndjodom, Minister Emmanuel Nganou Djoumessi reassured the Senators and Members of the National Assembly that "Government stands with the population of the North West and South West regions so, nothing will stop us from realizing the road projects earmarked for these regions."
He added that government has taken special security measures to protect contractors and their equipments on the field after noticing that some of their equipments were burnt down and workers kidnapped in these two regions while at work.
The Minister reiterated that there are more than 10,000km of road to be constructed in the NW out of, which about 8,000km are rural roads.
Speaking to reporters after the audience with Parliamentarians from the South West region, Senator Mbella Moki Charles and Hon Etombi Gladys of Fako East Constituency said they are happy that the South West region was very topical on government's development agenda.
"We reassured the Minister that they can count on us as we continue to rely on government and expect a lot from them especially in bringing lasting solutions to the crisis so that, development can take over in our region." Senator Mbella Moki explained.
Being the first to take the floor at the NW Parliamentarians audience, CPDM MP, Hon Banmi Emmanuel of the Balikumbat Special Constituency decried that "Some farm to market roads are better than the Babadjou-Bamenda stretch of road."
Insisting that "road has no political coulour," the CPDM MP told the Minister that, "To rebuild confidence in the people of the NW region, completion of the ring-road project promised by the President of the Republic, Paul Biya to personally supervise its execution for more than 20 years now is primordial."
Hon his part, SDF MP for Mezam North, Santa Constituency, Hon Chief Paul Tumasang said "it is commonly said that wherever road passes, development follows but in the NW region, roads are passing with difficulties. The problem of inland roads (farms to markets roads) is a serious issue in our region so much so that, I wish to see rural roads development taken from the Ministry of Agriculture and Rural Development and given back to the Ministry of Public Works."
SDF MP for Ndu Constituency, Hon Esther Ngala expressed the wish for MPs to be equipped with technical details on road construction so that they can follow up to make sure that contractors respect their engagements.
Just like other separate audiences with Parliamentarians from the other eight regions, Minister Nganou Djoumessi listened to them, took down notes and promised to speedily look into concerns raised.
Auteur: