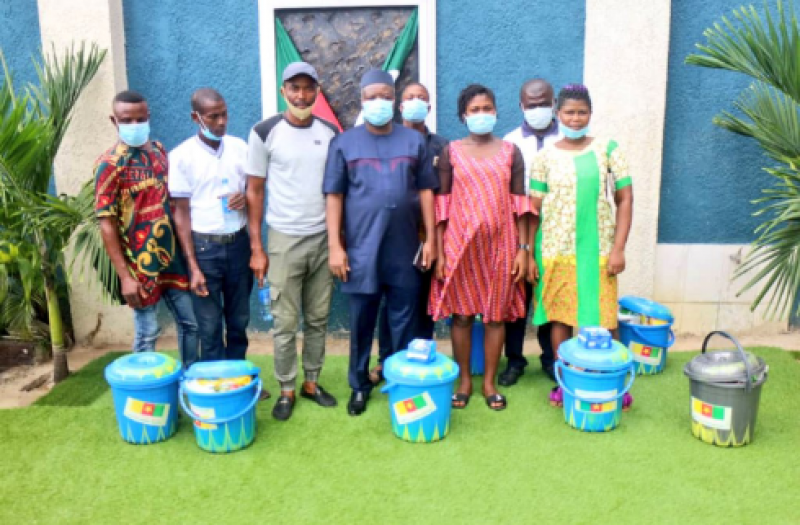 As the socio-political crisis in Cameroon's North West and South West Regions clocked four years, President Paul Biya dispatched his envoy to provide succor to those who fled the hostilities and are seeking refuge in neighboring Nigeria.
"The Consul of the Republic of Cameroon in Calabar, Mr. Onana Patrice, undertook an official working visit to Akwa-Ibom State, in the Federal Republic of Nigeria, from 17 to 20 November 2020," Cameroon's Ministry of External Relations said in a statement.
During his stay in Akwa-Ibom, the Consul, accompanied by his collaborators, paid courtesy visits to two state authorities - the Immigration Service Comptroller at the Akwa Ibom State Command and the Commissioner of Police at the Akwa Ibom State Police Command.
The External Relations Ministry reports that Onana Patrice "distributed humanitarian aid kits to 300 Cameroonian refugees in Akwa-Ibom State (Uyo, Eket, Oron, Ikot Ekpene, etc.,) as part of a special gift from the Head of State, His Excellency Paul Biya, to Cameroonian refugees in Nigeria and held a meeting with the Akwa-Ibom State chapter of the Cameroon Community in Nigeria (CCN). "
In the course of his meeting with the Cameroonian Community in Nigeria's Akwa-Ibom State, the Consul encouraged refugees to "return to Cameroon, considering the Government's relentless efforts to restore peace and security in the North West and South West Regions of the country."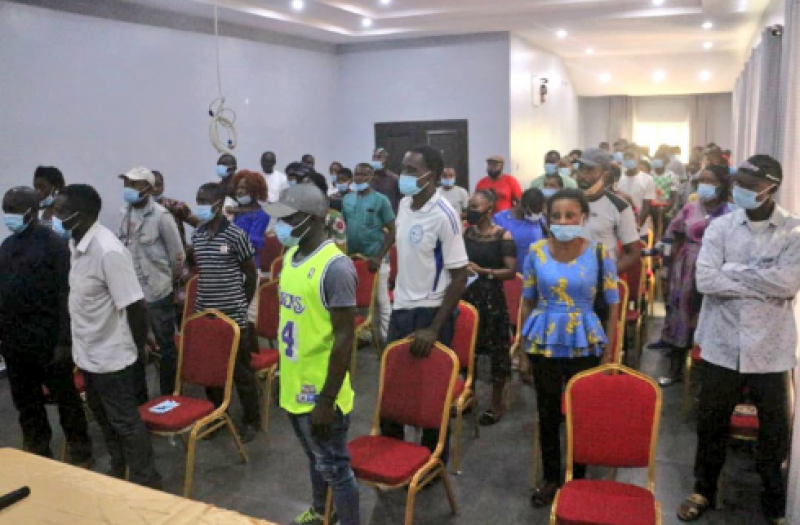 Only 300 persons received President Biya's aid. But as of February 2020, the United Nations Refugee Agency, UNHCR, put the number of Cameroonian refugees in Nigeria at 60,000.
Ahead of the February 9, 2020, municipal and legislative elections, UNHCR said almost 8,000 Cameroonian refugees fled to Nigeria's eastern and southern states of Taraba and Cross Rivers, bringing the total Cameroonian refugee population in the country to nearly 60,000 people.
"UNHCR, the UN Refugee Agency, expects further arrivals as refugees inform that more people are still in remote border areas and could be on their way trying to reach Nigeria," a February statement read.
Refugees reported fleeing violence and some even arrived across the border with gunshot wounds, the UNHCR said, quoting new arrivals, mostly from areas near the border, as saying that they had to trek across savannah and forests to reach Nigeria.
"Refugees who just arrived are currently being sheltered in public schools and health facilities or with local families. The 51,000 registered refugees that arrived prior to this latest influx are being hosted across some 87 local communities in the states of Akwa-Ibom, Benue, Cross River, and Taraba. In addition, there are four settlements where UNHCR and humanitarian partners are providing protection, food, livelihood, shelter, and health care.
"UNHCR is working closely with the Nigerian authorities to ensure that refugees are able to access shelter and basic services. Together we are supporting both refugees and their hosts given pressing humanitarian needs and to ensure there is no strain on local communities given their modest resources, "said UNHCR's Deputy Representative in Nigeria, Roger Hollo.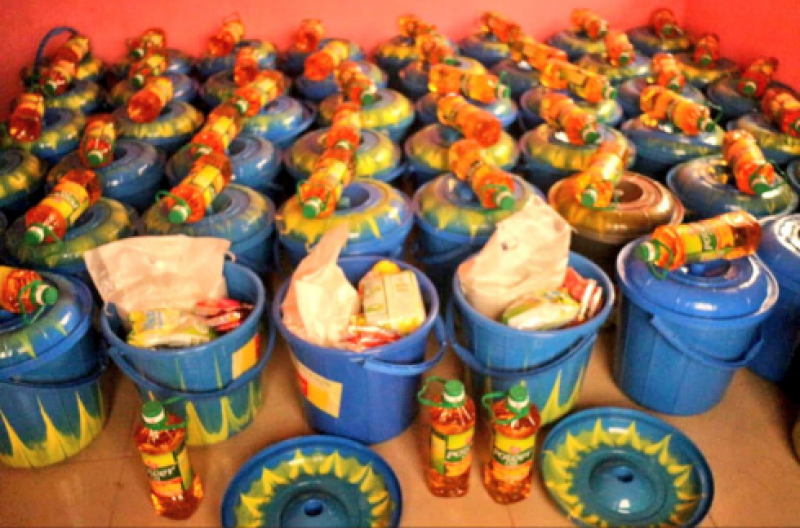 According to UN estimates, more than 679,000 people are currently internally displaced in Cameroon's North West and South West Regions, in addition to the almost 60,000 who have crossed the border seeking asylum in Nigeria.
While the rest of the refugees wait for their own share of the presidential aid, a Facebook user, Williams Tanyi has been thanking the authorities for the gesture.
"Indeed, the official working visit of the Cameroon consul to Akwa Ibom State was a great success. We congratulate HE Mr. Onana Patrice and his entourage for the wonderful revival. His visit has truly revived our fellow Cameroonians here in Akwa Ibom. We pray and believe God for more visits of this magnitude, "he said.
Cameroon's state forces have been battling to dislodge armed separatists who pitched their tents in the North West and South West Regions since Anglophone protests transformed into an armed conflict in 2017.
Corporate demands by Common Law Lawyers and Anglophone Teachers led to protests in November 2016. The street demonstrations later morphed into ongoing running gun battles between state forces and armed separatist fighters in the predominantly English-speaking regions, leading to untold destruction of human lives, their habitats, and livelihoods.
Tit-for-tat killings, kidnappings, arbitrary arrests, arsons, maiming, and outright terror have become part of daily lives in some parts of the English-speaking regions.