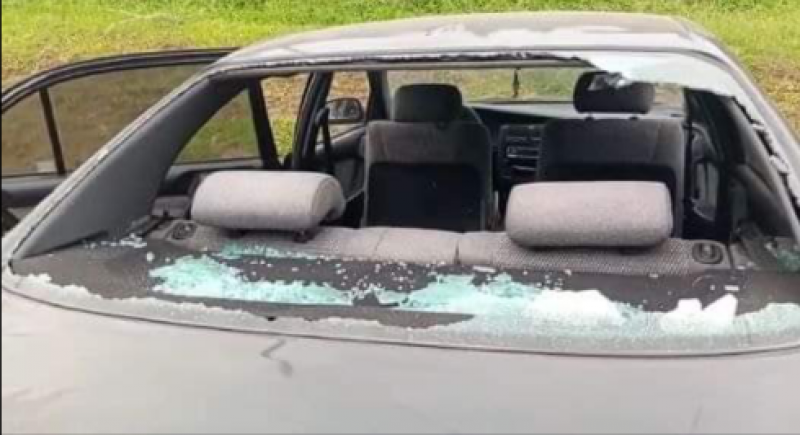 Gunmen with trappings of separatist fighters operating in Cameroon's North-West and South-West Regions opened fire on transport vehicles along the Kumba-Mamfe Road killing one woman.
The Advocate reports that the victim, Onyinyechi Ugwu Emmanuella of Nigerian nationality was shot dead Friday, 02 July 2021 at Manyemen, a locality in Nguti Subdivision in Cameroon's restive South-West Region.
Manyemen village lies along the Kumba-Mamfe Road (National Road No. 8), which is an extension of the multinational Bamenda-Mamfe-Ekok-Nigeria border corridor.
"According to the driver, whose identity is concealed for security reason, the lady left Douala in the morning in the company of her two kids and was heading to Nigeria for vacation," The Advocate reported. "At the time she was killed, she was on board a Toyota Carina public transport vehicle with tinted glasses."
The driver is quoted as saying that a number of vehicles left Kumba early Friday morning in a convoy when suddenly they heard gunshots.
"Upon reversing to avoid stray bullets, he noticed that his vehicle had been hit by four bullets with one shattering the windscreen at the rear," reports journalist Ojong Joseph Ojong who conceals the name of the driver for security reasons. "It was then that he realized the woman had been killed."
A boy who was one of the three adult passengers in the vehicle sustained injuries, the report adds.
Upon getting the information, soldiers of the Rapid Intervention Battalion, BIR, within Nguti, rushed to the scene to avert any further casualty.
Ackpo Maximillian Efanyi, President of the Nigerian Union in Kumba is said to have decried and regretted the unfortunate incident.
The corpse of the lady has been deposited at the mortuary of the Kumba District Hospital while the injured passenger was ferried to the emergency unit of the same health facility, according to The Advocate.
Friday's incident is one of many separatist attacks on civilians in the North-West and South-West Regions. On May 31, 2020, armed separatists opened fire on a private car at Ikiliwindi along the Kumba-Mamfe Road, killing an elder of the Presbyterian Church in Cameroon, Akwo Gabriel Makia who was heading for his traditional wedding in Batibo.