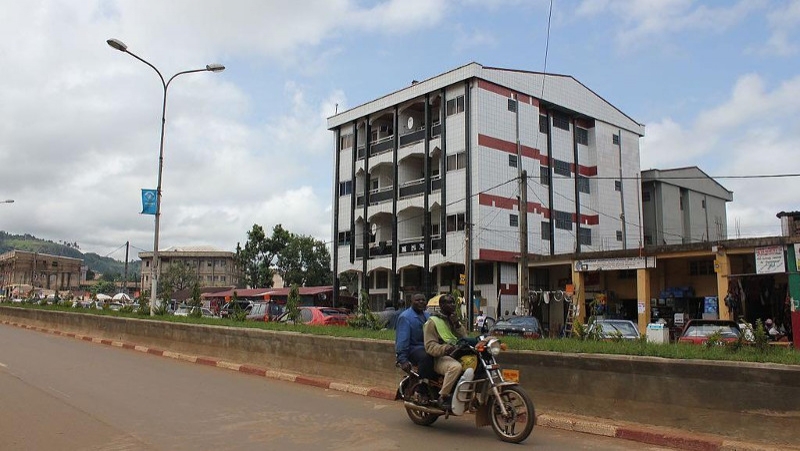 At least three people have been killed around Nkwen Bamenda, North West region of Cameroon following a siege by Military following news of the presence of Ambazonia fighters.
A taxi driver and his passenger were shot around Mile 4 Nkwen by military. Eye witness accounts say the driver was asked to stop the engine but he hesitated, prompting Gendarmes to shoot both men.
Still in the area, a woman was crushed to death by a car in an attempt to rush to the safest place with her child. The child was also hit by the car but survived.
Gunshots were first heard around Hospital Roundabout by 4 PM reportedly from Ambazonia fighters who asked every shop keeper to shutdown and go home.
The fighters were dressed in mufti, armed to teeth and ready for any eventuality but their presence was short lived when military stormed the areas shooting indiscriminately in the air.
Gendarme officers climbed roofs of houses while combat ready anti riot Police stood at various junctions in Bamenda town.
Suspected Ambazonia fighters had blocked several road joints with stones and sticks. The blockages were removed by Gendarmes who also compelled pedestrians to join them.
The tense situation in Bamenda comes just few hours after serious gunshots were heard in Meta quarters, T-Junctions and Hospital Roundabout last night. Sporadic gunshots were fired in the air but it seemed military was just out to scare anyone attempting to come out that night.
Separatist fighters had in several videos warned that they were now ready to leave bushes and fight in town, since then security has been beefed up in strong holds but road blocks have been the order of the day especially along the Buea-kumba highway.
Auteur: