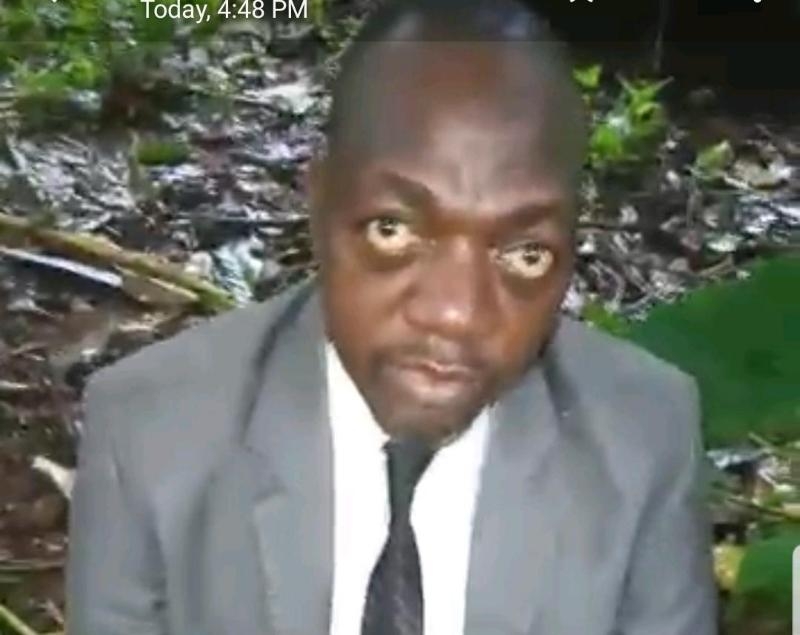 A video of a Cameroonian magistrate, Chi Valentine Bumah has been circulating on social media since Monday morning, with many finding it difficult to identify his abductors.
However, from the broken French spoken by his kidnappers in the video, some experts have suggested that he is in the hands of armed separatists somewhere in the North West region.
Trying hard to make the video in the French language, his kidnappers force him to look at the Camera, while he is being questioned.
Their mood gives the impression that they are joking about accusations levied on the Judge, as the abductee is also marveled by the questions posed by his abductors, when they accused him of condemning the government when the lawyers and teachers went on strike in 2016.
They also accused him (giving the impression that they work for the Cameroonian army), of running away from the struggle, while his colleagues like Ayah Paul, stayed back and were arrested.
They further blamed him for supporting the Ambazonia movement. Still startled by the questions posed, the Judge replied, " I am confused". He further said, "I am a Southern Cameroonian and not an Ambazonian…I wasn't writing that they should divide the country. I was telling government and Amba that they should solve their problem. That is what I said on WhatsApp groups", stated Judge Chi.
His kidnappers, called him a blackleg, and promised he would "see what will happen to you".