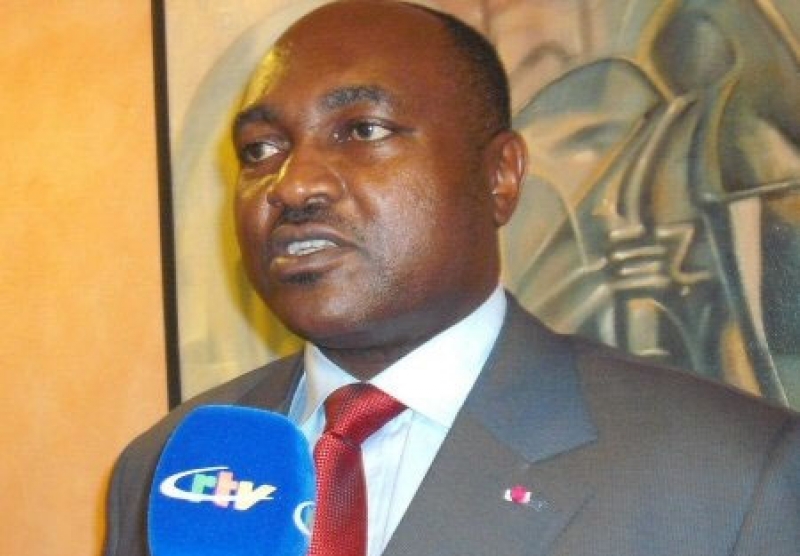 Some Anglophone women under the South West/North West Women Task Force (SNWOT) have demanded government and private institutions charged with the creation of a dialogue platform towards solving the Anglophone crisis, to give women a chance to negotiate peace deals.
A delegation of SNWOT members met with the president of the National Disarmament, Demobilization and Reintegration committee on March 16, led by their national coordinator, Esther Omam. The women shared their perspectives and made observations with regards to the limitations of the structure, while proposing solutions. They regretted the scarcity of women's voices, the absence of the grassroots communities and institutions. The called on the president to use his discretion and prerogatives to render the implementation of the committee comprehensive.
A member and communication officer of the task force, Akwo Eileen says it was about time government starts involving these women is such deals.
"Omission of women from strategic structures set up to manage the crisis is indicative of government feud that war is an issue of men and not for women. So women are not perceived as combatants, and that seems to be the only way at which government is looking at this crisis....Even when we talk about combatants, though they are few, we cannot change the fact that women still make up the combatants. When women are left out of these structures, how do we manage the issues that these women face at the war front? How do we now manage issues of demobilisation, reintegration,issues of de-radicalisation?. By this omission, women's perspectives are not allowed", says Akwo Eileen.
Recently, many girls/women, joined the separatist fighters. Some were spotted on the streets of Bamenda last week, holding guns. The SNWOT believes women can easily appeal to the consciences of both camps, and can take decisions that will impact the lives of many, especially vulnerable persons affected by the crisis.
This is the second time they are raising this concern. Barely few weeks after the disarmament commission was created, these women met with a top government official in Douala, who told them, "women don't fight wars". Disgusted with his response, they didn't stop. They have continued to cry out for misrepresentation of women in such commissions.
The Bilingualism and Multiculturalism commission created by Paul Biya, had just a woman, out of over 10 members. The Anglophone General Conference of Cardinal Emeritus, Christian Tumi, has no women in its circle. The newly created Anglophone Peace Conference, as well, is all men inclusive.
SNWOT has been calling on government and Separatists to reach a truce, so that peace can return to the country, following a series of blood shed in both English- speaking regions. They organised a march for peace in the headquarters of both regions last year, which went viral on social media.
.
.
Auteur: