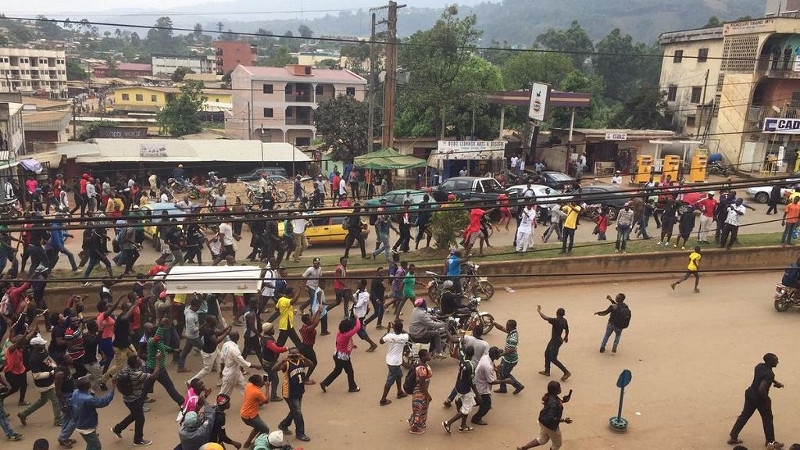 A new statement from the European Union released this Tuesday, has seen the government of Cameroon and armed Separatists rebuked for making little efforts to reach an agreement to a ceasefire in the North West and South West regions of Cameroon.
The international body regrets the absence of will from both conflict parties to engage into peace talks and call on both parties to seriously consider supporting the project of an Anglophone General Conference (AGC), which to them is a project from religious leaders to organise an inclusive national dialogue on the conflict in the Anglophone regions, as they offer a mediating role.
They further urge the African Union (AU) to push for the organisation of such talks and calls on the entire EU to stand ready for supporting this process, while proposing that in the absence of progress, the crisis in the Anglophone regions should be put on the action agenda of the United Nations Security Council.
As the organisation continues to show concerns on the high degree of instability in Cameroon due to the persistence of several crises, it deplores the loss of lives during demonstrations during the last months and expresses sympathy to the families of the victims; condemns the human rights violations and attacks committed by Cameroonian security forces on demonstrators and strongly defends the right of Cameroonians to peacefully demonstrate.
It further condemns the crackdown operated by Cameroon authorities on peaceful demonstrators and members of the opposition, and call on armed separatist leaders to immediately direct their fighters and followers to halt all human rights abuses and to stop interfering with children's education.
While calling on the release of all those arrested, especially arrests that are politically motivated like that of CRM leader, Maurice Kamto, they urge government to investigate and punish police violence in Cameroon.
Urges the Government of Cameroon to free all those arrested solely on politically motivated charges, among which opposition leader Maurice Kamto and calls for the immediate liberation of unlawfully detained civilians and an immediate end to the use of military trials for civilians and francophone courts for Anglophone detainees.
It joins other concerned rights groups to call on Cameroonian authorities to ensure accountability for human rights violations by the security forces and to conduct prompt, thorough, independent and impartial investigations into all allegations of human rights violations, while asking the Office of the High Commissioner for Human Rights (OHCHR) or relevant UN experts to conduct a fact-finding mission into allegations of human rights abuses in Cameroon.
Auteur: