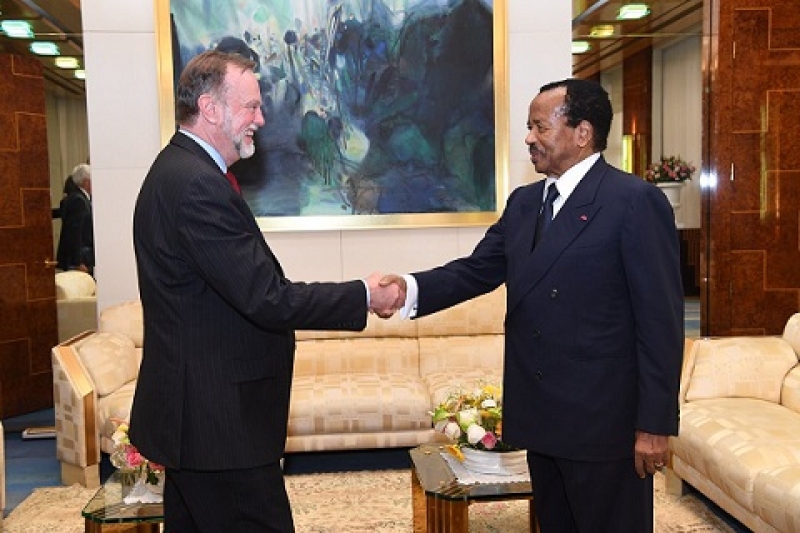 The United States Assistant Secretary of State for Africa, Tibor Nagy Peter Jr, says he is happy with discussions that took place during the Arria Formula meeting in New York, on May 13.
He took to his twitter page to express satisfaction over the said meeting on Cameroon. He made a call for both sides to put an end to violence and hold an inclusive dialogue without preconditions.
Meantime expectations are high hay Tibor Nagy will be presenting his report on Cameroon, on Thursday May 16, at US House of Representatives in Washington. The hearing of the committee of foreign affairs will focus on democracy, development, defense, and rebalancing US Africa policy.
Tibor Peter Nagy Jr will be accompanied by the senior deputy assistant administrator Bureau for Africa, Ramsey Day and the Acting Deputy Assistant Secretary of Defense for African Affairs US department of defense, Ms. Michelle Lenihan
Cameroonians this year heard about Tibor Nagy, when the US diplomat was interviewed early March by some French news tabloids, criticised the government of Cameroon for its slow response to humanitarian situation caused by the ongoing war in the North West and South West.
He condemned the illegal detention of Maurice Kamto and over 200 members of the Cameroon Renaissance Movement(CRM) as well as the release of Anglophone detainees. He expressed concerns over military excesses in the Anglophone regions, accusations which were all rejected by the government.
He made a trip to Cameroon on March 17, whereby some state authorities and national state broadcasting house claimed he discussed nothing on the Anglophone crisis but bilateral relations between the US and Cameroon.
He regained national attention, when in a video which went viral over social media, after the fall of Sudan's Omar al-Bashir, Tibor Nagy said his next concern was Cameroon. He made this declaration while addressing an audience in Houston, a city in Texas, USA on Thursday April 11, 2019.