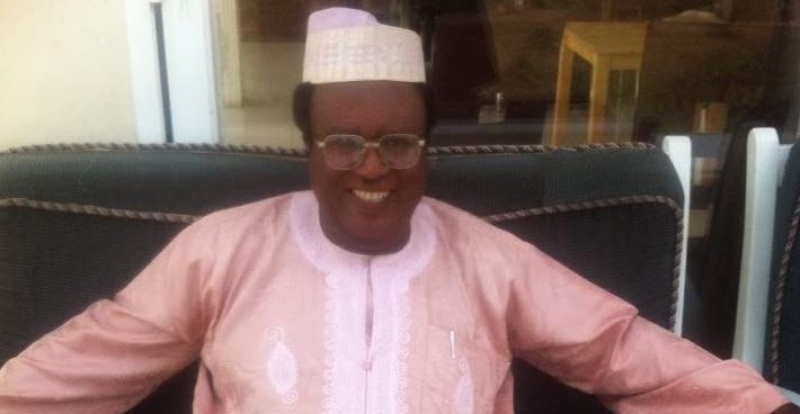 The National Chairman of the United Democratic Party, UDP, El Hadj Lawal Bako has said MINAT boss, Paul Atanga Nji is one of the biggest problems Anglophones are facing in the current Socio-political impasse.
In an outing, he told the press that if the Anglophone crisis has continued to persist today with solution still farfetched, people like Paul Atanga Nji should be blamed for it.
He recounted the role the minister played when the crisis was just at elementary stage, concluding that if he, Atanga was not too firm, rigorous and lies-telling on the issue, it would have been something of the past. El Hadj Lawal Bako told the Press, by saying that there was no Anglophone problem when actually there is, means Atanga Nji is himself the Anglophone problem.
The national chairman of United Democratic Party, also urged the government to interrogate Minister of Territorial Administration, Atanga Nji Paul, for the role he played on money, FCFA 200 million, allocated for Political parties taking part in the March Senatorial elections.
The outspoken Politician also said Anglophone Elites have been feeding President Paul Biya with plenty of lies on the current crisis. If they were telling the truth, nothing else but the truth, then President Biya would have made efforts in solving the crisis, concluding that the Elites are there to serve their personal interests and not that of the Anglophones and Cameroon as a whole.
His comments came few hours before the comments of Minister Paul Atanga Nji on the Cameroon Radio Television, CRTV, on the Anglophones living in bushes. Atanga Nji said on widely listened Sunday program, Cameroon Calling that those living in bushes are terrorists and should come out and drop their weapons.
The Territorial administration Minister was reacting to questions on how governments' 12 billion humanitarian plan would work for the over 160, 000 IDPs and refugees in Nigeria.
Auteur: