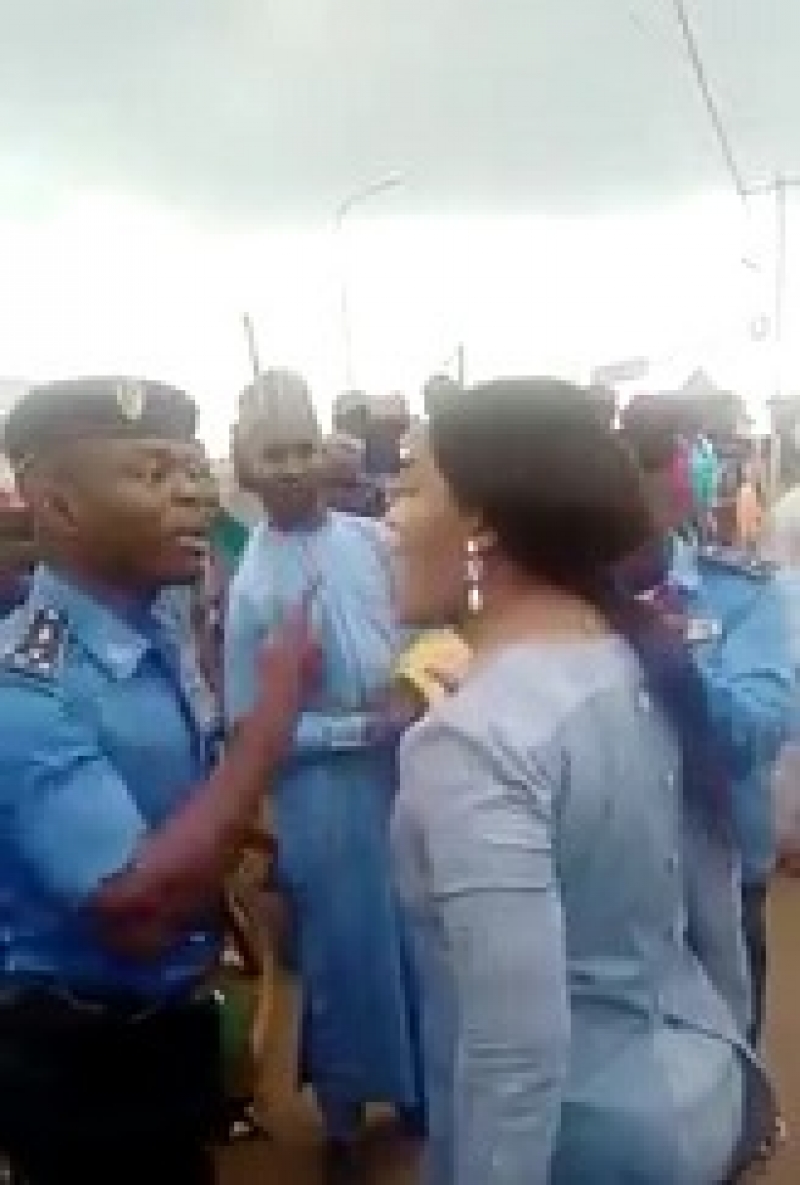 A video circulating online shows police in Bafoussam 'assaulting' a member of parliament, and harassing her as she purportedly tried to drive through a barricaded road on Tuesday.
The video shows a near scuffle between a group of police officers and Hon. Nourane Foster, Member of the National Assembly on the ticket of the opposition PCRN party led by Hon. Cabral Libii.
The police can be seen warning the lawmaker in her car, as though she was a child, forcing her to climb down her car before pouring insults and threats on her. One of the officers, a 3rd-grade inspector of police with a pistol strapped around his waist seems to take the matter into his hands, pointing and scolding at Hon. Nourane Foster.
The 46-second viral video suggests that Hon. Nourane Foster's was physically assaulted by the forces of law and order.
Many among those sharing the video of the scuffle on social media are calling it a "brutal assault" and a violation of parliamentary immunity.
Nourane Foster was reportedly on her way to Foumban through Bafoussam in Cameroon's West region Tuesday, July 20, 20211.
The northern exit from the city of Bafoussam which leads to Foumban is said to have been blocked as the Governor of the West Region, Awa Fonka Augustine joined Muslim faithful to commemorate Eid al-Adha, Arabic for Festival of the Sacrifice - the latter of the two official holidays celebrated within Islam. It honors the willingness of Abraham to sacrifice his son Ishmael as an act of obedience to God's command. Before Abraham could sacrifice his son, however, God provided a lamb to sacrifice instead.
Open sources say the road stretch was blocked as a security measure given that the Governor was at a nearby mosque.
Critics wonder why a regional governor's presence at a mosque should block traffic at a road for hours without provision for a deviation.
Neither the Member of Parliament nor state officials have made a public statement regarding today's incident.
Hon. Nourane Fotsing Moluh Hassana is one of the youngest members of the current legislature at the National Assembly.