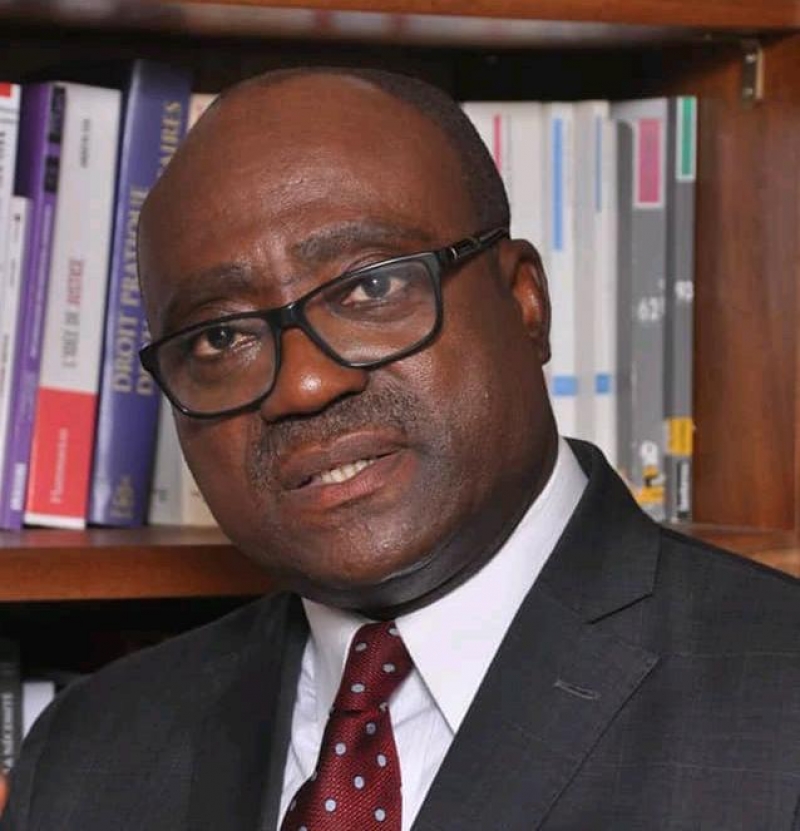 The reopening of the judicial year 2019 for the Cameroon Bar Council will take place next June 5, 6 and 7, 2019 at the Yaounde Multipurpose Sports Complex. Announcing the event at a press diner recently at the Yaounde Djeuga Palace Hotel, Bar Council President, Tchakoute Patie Charles said the event to be punctuated with a colloquium on the theme "New legal fields," is a move by their association to promote specialization among its members in the country.
He revealed that for the very first time, the Cameroon Bar Council will be inviting foreign Common Law Bars in Africa such as Nigeria, Kenya, Ghana, Tanzania, Liberia, Sierra Leon and Gambia to come and share with their colleagues, interesting and great moments of the Bar.
Speaking to reporters, the President of the Cameroon Bar Council, Batonnier Tchakoute Patie Charles explained that "We will be organizing a colloquium from June 5 to 6, 2019 to let colleagues advocates discover new fields for practice because before now, we noticed that some advocates were carrying out their practice on the same field (e.g; criminal matters, divorce cases etc) on daily basis meanwhile there are many more fields yet to be exploited that can give them more openings in the legal profession. It is a matter of making even lawyers to discover unknown or not well known fields so that in the years ahead, they should specialize in our country. The colloquium will be crowned on the 7th of June, 2019 by the official reopening of our judicial year which will enable us to discuss issues affecting the Bar."
The colloquium of the Bar Council to be animated by both local and international legal experts expected to be attended by top government officials, political parties leaders as well as other personalities, will serve as an opportunity for stakeholders to brainstorm on "Law as an instrument for market regulation," and "Law as a market object."
Elected at the helm of the Cameroon Bar Council last November 27, 2018 during the general assembly in Douala, Tchakoute Patie Charles said he is committed to creating more openings for advocates in the country.