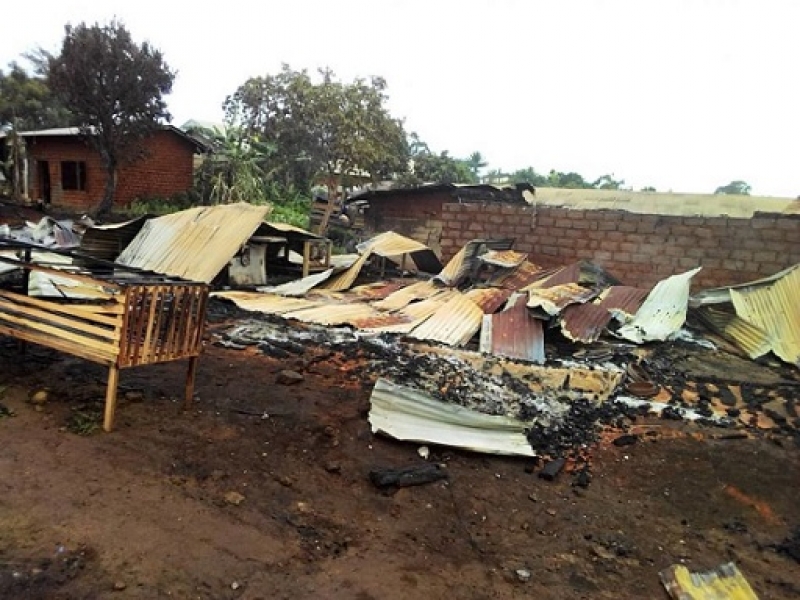 Residents of Alachu, Muwatsu ,Mankon in Bamenda, and its environ are observing a ghost town this Wednesday July 10, after what they termed government's failure to meet up with its commitment to assist all those who were victims of military excesses in the area.
On the 15th of May, 2019, soldiers of the Air Force and Rapid Intervention Battalion, BIR, burnt over 100 houses in Mankon and destroyed animals after two of their colleagues were killed by armed separatists.
The Minister Delegate at the Presidency in charge of Defense, Joseph Beti Assomo announced he has opened a n investigation into the burning of homes and destruction of property, while the Governor of the North West, Adolphe Lele Lafrique, announced that victims would be compensated as instructed by the state. Over 200 persons were affected by the attack on civilians.
The Central African Director of Human Rights Watch, Lewis Mudge, congratulated government to have taken such an important step, to ensure. accountability.
"The investigation should be prompt, independent, and impartial, but it should not end there. The government should immediately review other cases of alleged abuses by its security forces and prosecute those responsible.", said Mudge.
Despite the fact that a commission was created to look into the problems faced by the people and react to their needs, residents say they have receive nothing from government yet. The Black Wednesday observed this day, is to push government react quickly to he dying needs of the people, as most of them are now homeless.
This is the second Black Wednesday observed by these residents, and they intend to continue in order to make their voices heard. The population of Bamenda and across the region are just getting out of a two day ghost town, as activities fully resumed this Wednesday from the long break.
Auteur: