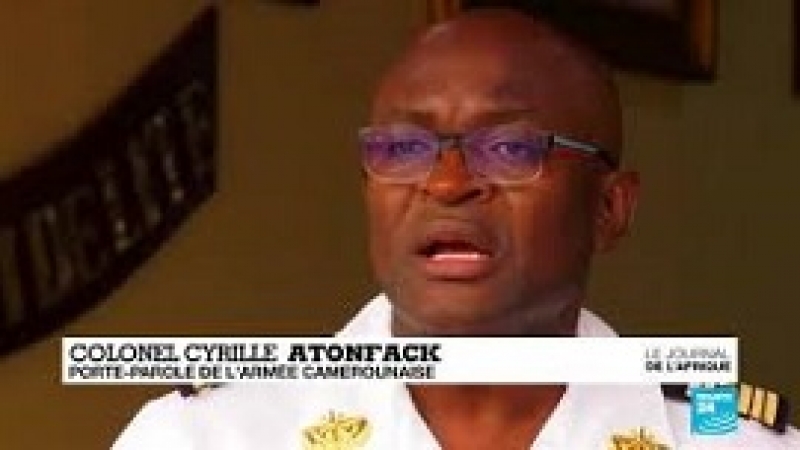 Navy Captain Atonfack Guemo Cyrille Serge, Head of the Communication Division at Cameroon's Ministry of Defence has admitted that a gendarme shot and killed a schoolgirl in Buea in the morning of Thursday, October 14, 2021.
The army spokesman said the gendarme acted "in defiance of the sacrosanct principle of precaution" when he fired "warning shots" at the vehicle that had the schoolgirl on board.
Below is the entirety of the statement from the ministry of defence presented unedited.
Navy Captain Atonfack Guemo wrote: "The Ministry of Defence hereby informs: on the morning of Thursday, October 14, 2021, t about 8:00 a.m., an unfortunate incident led to the death of a little girl, in the Bokova neighborhood, not far from the Buea Central Market, Fako Division, South-West Region.
"As a matter of fact, the National Gendarmerie filtering station installed in Bokova stopped the Toyota brand vehicle, PICNIC model, with chassis registration number CH 0688122. Refusing to comply, the driver continued in his momentum by accelerating to escape towards the Molyko Omnisports Stadium, where he will be caught by the two Gendarmes launched after him.
"After the usual identification procedures, an inexplicable verbal brawl ensued between the two Gendarmes and the driver, who was firmly opposed to the search of his vehicle to the point of initiating a new escape manoeuvre.
"In an inappropriate reaction, unsuited to the circumstances and clearly disproportionate to the irreverent behaviour of the driver, one of the Gendarmes will, in defiance of the sacrosanct principle of precaution, fire warning shots in order to immobilize the vehicle.
"In the process, the little Caro Louisse Ndialle, a young pupil aged about 05, who was on board the said vehicle, was fatally shot in the head.
"In a violent fury, the crowd pounced on the gendarme who was the author of the shot, and lynched him to death.
"The Minister Delegate at the Presidency in charge of Defence deeply regrets this unfortunate incident and extends his sincere condolences to the bereaved family.
"The investigation immediately opened by the local administrative authorities and the Defence and Security Forces will shed more light on and establish responsibilities in this doubly fatal incident."