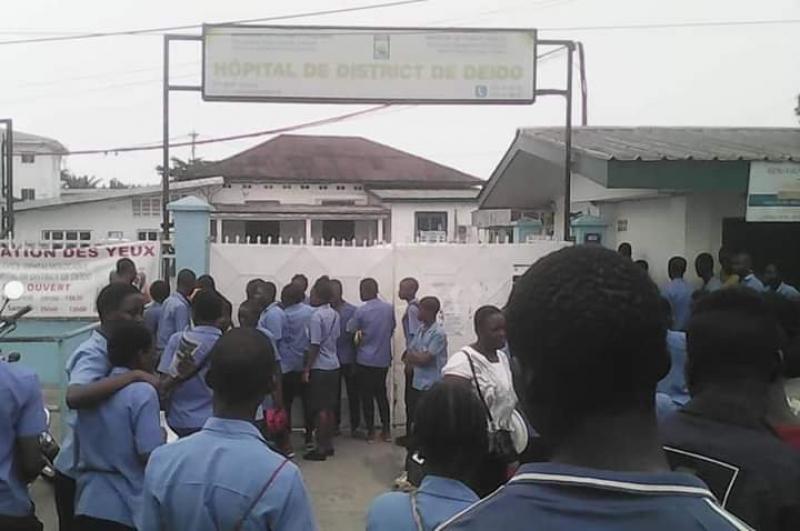 Students of Government Bilingual High School, GBHS Deido, Douala, were all in shock and tears this Friday, March 29 following the murder of a student, by his peer of same school.
Schools officially closed this Friday March 29 for the second term of the academic year 2018/2019 and results of end of course examinations were shared in most schools
The attacker, a Form Four Student who recorded a poor performance could not resist being mocked at, by his friends. It was at this moment that he removed a knife and stabbed his form 5 mate.
The helpless student in pains and pool of blood, was rushed to the emergency unit of the Deido district hospital, where he gave up the ghost.
This is not the first time incidents as such occur in GBHS Deido. Former students of the school recount how they lived in fear throughout, because most students were very violent.
A similar incident took place few months ago on same campus of GBHS Deido, where a student was stabbed by a former student of the school. The accused was dismissed during the first term and returned to settle scores with another student. He was later arrested.
Seemingly, schools in urban areas are noted for such occurrences on their campuses.
Reports say three months ago at GBHS Bonaberi, another student stabbed his peer. The victim, however survived the attack, after passing through the surgical unit of the Douala General Hospital.