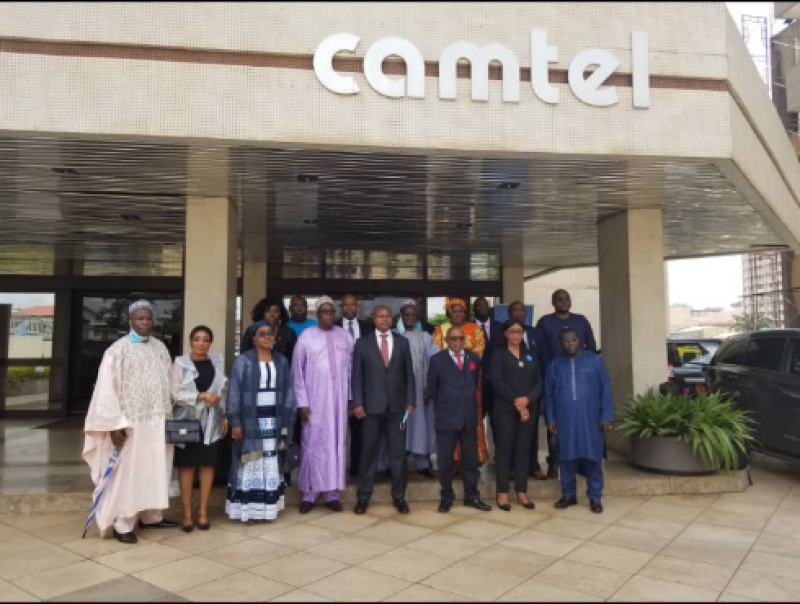 Officials of the Cameroon Telecommunications (CAMTEL) have presented the company's wins and plans to visiting members of the Parliamentary Network for the Promotion of ICTs, REPATIC.
Olle Daniel Désiré, Deputy General of CAMTEL, on behalf of Madam Judith Yah Sunday wife Achidi, CAMTEL's General Manager, received the parliamentary delegation Friday, June 25, 2021, at the Yaoundé headquarters of the telecommunications giant.
CAMTEL's top management assured the lawmakers that their commitment and engagement towards satisfying customers is non-negotiable.
When Mrs Judith Yah Sunday wife Achidi was appointed CAMTEL General Manager by the Presidential Decree of December 4, 2018, she along with her deputy, Olle Daniel Désiré undertook an audit of the structure, after which they decided to hinge their development strategy on two main axes: customer centricity and change management .
"By customer centricity, we resolved to consecrate the customer at the center of all our activities. Today the fruits are evident though we still have a long way to go. As the adage goes, 'a journey of a thousand miles begins with a step' , "said Deputy General Manager Olle Daniel Désiré on behalf of the General Manager.
"From less than 40% we were able to hit a 60% overall customer satisfaction rate in 2020 and we are not relenting. Nothing can stop us from hitting the 100% mark. We have all it takes. "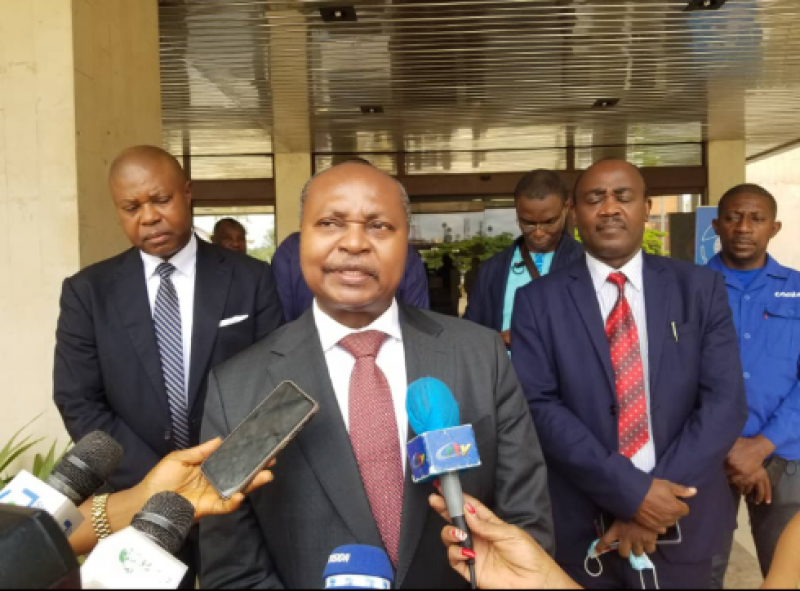 "Meanwhile, by Change management," CAMTEL's management told the lawmakers, "we have equally reviewed our processes and improved on governance. We are upbeat that in no distant future, we will be a reference when it comes to digital business on the continent. Our management touch has earned us the coveted ISO 9001/2015 certification on our wholesale segment and we are extending it to other services. All of this in a bid to better satisfy our customers, thanks to whom we are in business. "
Members of the Parliamentary Network for the Promotion of ICTs were told that on March 2, 2020, the government granted CAMTEL three concessional agreements to operate transmission services via fiber optic, fixed telephone lines, and a state-of-the-art mobile network.
"The extension of the national fiber optic backbone which spans at least 12000 km and already covers the ten regions as mentioned earlier is in gestation and will kick-start soon," said Olle. "Meanwhile our mobile network to be marketed under the brand name BLUE is ready for launch. Blue already covers the country's ten regions and at least 65% of the country's population. Several Mobile Virtual Network Operators (MVNO) have tested it and can attest to its reliability and efficiency. "
Olle said despite the outbreak of the COVID-19 pandemic, CAMTEL remained resolute in making a reality the company's digital transformation vision. The pandemic, the top official said, gives CAMTEl the opportunity to design tailored solutions to enable users to stay productive with the possibility of working from home through videoconferencing over light-speed internet connection.
On behalf of REPATIC, Senator Ngalli Ngoa Pierre Henri said theirs was a mission to present to CAMTEL's management populations' concerns over service quality.
Experts at CAMTEL were on hand to edify the lawmakers. Ngongeh Ayafor Clement, Technical and Information Systems Director regretted that there have been disruptions on CAMTEL's network infrastructures by some companies.
The problems notwithstanding, Ngongeh said CAMTEl has engaged in works to re-establish its network quality to hit 99.99%.
"Our fervent wish and firm determination is to provide Cameroonians with unrivaled telecom services at unbeatable rates," said Olle. "That is our commitment. We trust in the sense of patriotism and goodwill. We believe and trust in your support which will be very determinant towards the materialization of our most cherished dreams. We hope that at the end of your visit, you will be the spokespersons of CAMTEL to the authorities and the population of your respective areas. CAMTEL, the citizen-friendly company that it is, is working relentlessly to offer them the best quality of service. "
REPATIC member, Hon. Wallang Richard Ebua, like his peers, promised to be bearers of the good news from CAMTEL.