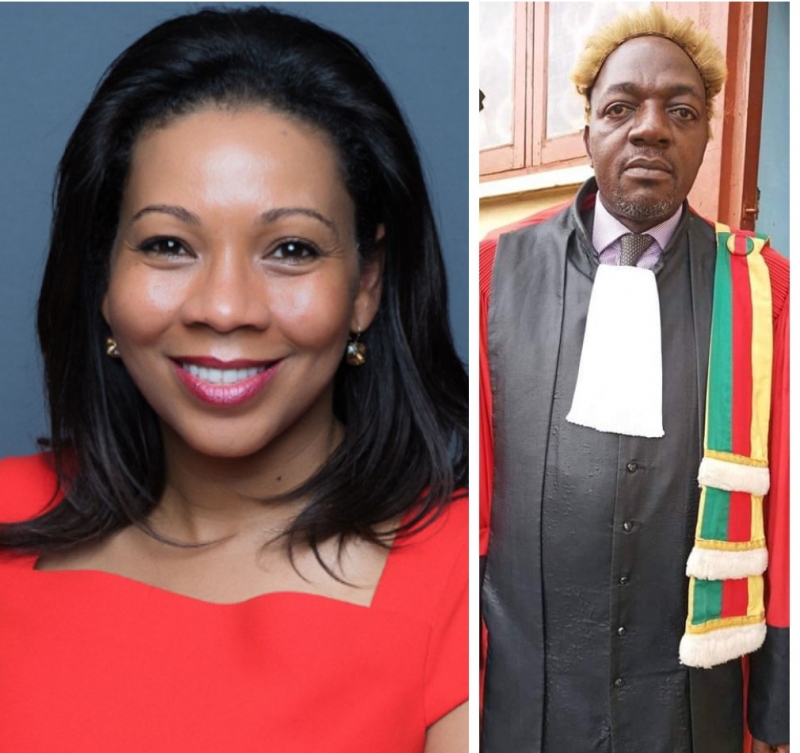 On July 27, 2020, President Paul Biya dismissed Chi Valentine Bumah from the Magistracy corps with the suppression of his pension rights.
The second scale judicial and legal officer, the presidential decree said, had abandoned his duties since July 15, 2019.
Last year, a viral video suggested that Chi was abducted by unidentified armed men. The video was quickly criticized with many saying that the magistrate might have faked his abduction in a bid to seek asylum. At the time the said video was released, Cameroonian US-based activist, Eric Tataw reported that Chi was in the UK.
Taking to twitter July 28, Chi, who has now declared his unflinching support to rebels seeking to create a putative state called Ambazonia, said it is a shame that he was dismissed without the right to his pension.
"… Biya is at it again … he now openly steals my hard-earned savings. What a shame. Anyway, La Republique needs the money more than I do. Ambazonia must be free," Chi's tweet read inter alia.
Reacting to the tweet, the 87th most influential African of 2020, Rebecca Enonchong said the dismissed judge is behaving as though he is a victim of the system he made gains from.
Hear her: "Yes, you have money @bumahchi [Chi Valentine Bumah], because you were one of the most corrupt judges I ever encountered in Cameroon. Justice meant nothing to you when you had that power, giving all S. Cameroonians a bad name. Now you are behaving as if you are a victim of the system you profited from.
"Don't you dare come on here and give anyone lessons on justice, human rights while you sat in your office, signing court orders to rob and steal from orphans. Yes, you don't need money because you became rich from your criminal enterprise using that "Justice" title and your pen.
"Please come and deny on this platform and I swill share evidence with the world of how your court orders went to benefit those from Mvomeka'a, Yaoundé, and Douala. Southern Cameroonian my foot. You're nothing but a fraud."
Instead of responding to the allegations levelled against him, Chi blocked Enonchong from following him on Twitter and from viewing his tweets.
Enonchong retorted: "Lol! So this is your answer? If you have the courage, let's do a live on Facebook. We each present our evidence."
According to information on Linkedin, Rebecca Enonchong is the founder and Chief Executive Officer of AppsTech, a leading global provider of enterprise application solutions. She is also co-founder of I/O Spaces, an inclusive co-working space in the Washington DC metro area.
She is Board Chair of Afrilabs, a Pan-African network of over 174 innovation centers supporting over 500,000 entrepreneurs in Africa. She chairs ActivSpaces (African Center for Technology Innovation and Ventures) supporting entrepreneurs from two tech hubs in Cameroon. She also sits on the board of Venture Capital for Africa (VC4Africa), of Digital Africa, the African Media Initiative, Eneza Education, Suguba and the UNECA Center for Digital Excellence.
She is co-founder of Cameroon Angels Network and cofounder and Vice-President of African Business Angels Network. Ms. Enonchong currently serves as a mentor/advisor to several technology startups.
A recipient of numerous awards, Ms. Enonchong was named a Global Leader for Tomorrow (GLT) by the World Economic Forum of Davos, Switzerland. Forbes magazine listed Ms. Enonchong as a top female tech founder in Africa. NewAfrican magazine named her one of the most influential Africans in 2014, 2016, and 2017. Jeune Afrique magazine listed her as one of Africa's 50 most influential women of 2017 and as one of the world's most influential Africans in 2018 and 2019. Forbes Africa listed her as one of Africa's 50 most powerful women in 2020.