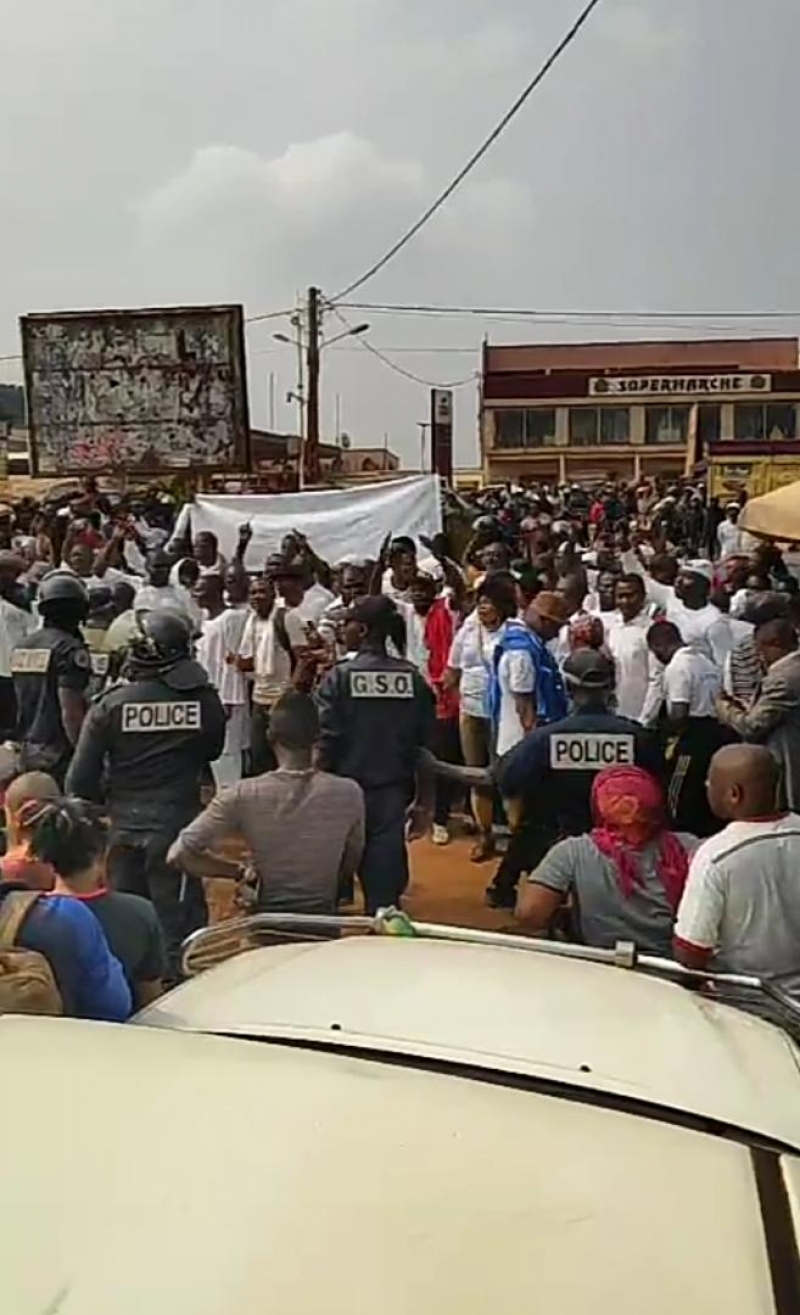 Lawyers representing the Cameroon Renaissance Movement (CRM) have Thursday, April 18, 2019 appealed a verdict of the administrative judge at the Mfoundi High Court rendered Wednesday, Cameroon-info.net has learnt.
The MRC legal team and praying the court to annul a decision of the Minister of Territorial Administration banning all activities organized by the Cameroon from April 6 to April 13, 2019.
After back and forth arguments with CRM lawyers describing the April 5 Atanga Nji communiqué as an ambush on Kamto's party, the President of the Mfoundi High Court on Wednesday ruled that the CRM request is "irrelevant".
CRM supporters describe the judgment as "a true denial of justice".
They wonder why a court seized before the date of the demonstrations, chooses to decide after the date planned for the demonstrations to declare that the request for cancellation of the prohibition act is now irrelevant.
In their submissions before the court, the CRM demanded the annulation of an April 5, 2019 communiqué signed by Minister Atanga Nji prohibiting all public meetings and protests organized by the CRM from April 6 to April 13, 2019. CRM lawyers argued that Minister Atanga Nji lacked competence, violated form and the law when he signed the communiqué.
They evoked the provisions of Law no. 055/90 of 19 December 1990 giving competence to ban declared public protests and gatherings to Divisional Officers (Sub-Prefects) who according to article 8 of the said law must sign an order prohibiting the public demonstrations thereof.
CRM lawyers said if the protests were going to obstruct public peace, like the Minister claimed, the Sub-prefect should have explored other measures as stated in the law, either by changing the itinerary, provide an alternative itinerary or ban the demonstrations as a last resort.
MINAT lawyers rubbished the CRM demands, stating that the request should be declared not receivable by the court bearing on the fact that the period April 6 to April 13, 2019 had long passed.
At the appeal court, the CRM legal team hopes to get justice.
Auteur: