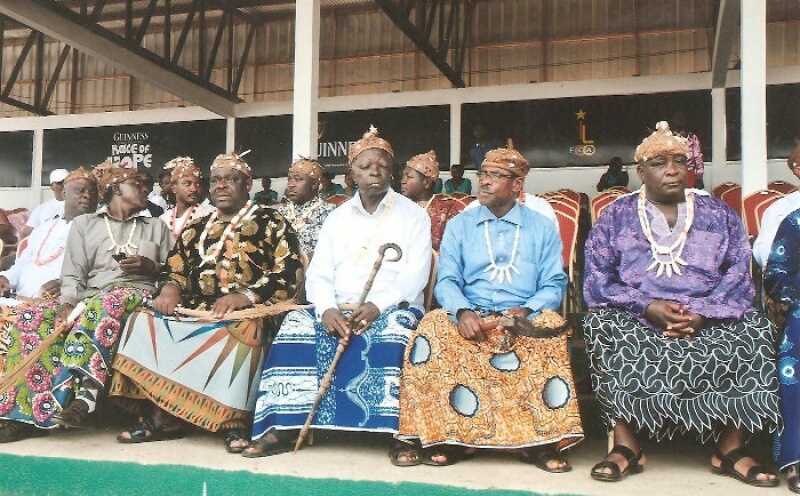 The Minister of Territorial Administration, Paul Atanga Nji has issued an order, suspending the homologation of consultative talks for chieftaincy issues in Fako Division.
According to the letter, addressed to the Senior Divisional Officer for Fako, referenced, 00000016/L/MINAT/CAB and dated April 8, 2019, the letter quotes the Minister as saying that, due to the many petitions that have been received by his ministerial service as far as designation of traditional rulers are concerned, the Senior Divisional Officer for Fako, should put a halt to the homologation processes towards the designation of chiefs in Fako till further notice.
It should be noted that there has been a series of petitions from several villages following the designation of Chiefs in Fako recently.
Most designations have been through a voting system by supposed kingmakers in the presence of the Divisional Officers which is said to be against the tradition and customs of Fako.
The result is that, so many royal families have lost their rights to inheritance to influential and administratively favored postulants or pretenders to the throne.
It is also noted that it has been a common phenomenon that there are some villages in Fako which are made up of the chief, his wife and children only. The aim of the creation of such villages is to apply for land surrendered by the Cameroon Development Corporation, the CDC.
We are also aware of the delay in the enthronement of Paramount Chiefs Elect in Buea and Limbe following several consultative talks.
Pundits are quick to believe that it may have something to do with the many petitions flooding the front desk of Minister Paul Atanga Nji.
According to an attestation issued by the Senior Divisional Officer For Fako, the Chief Elect was asked to act as such, while waiting for the homologation of the designation by order of the Minister of Territorial Administration and Decentralisation.
We gathered from sources at the Ministry of Territorial Administration that as part of his success story in his first 100 day project, the Minister of Territorial Administration is bent on putting a stop to such practices which has increased drastically in recent years.
Our source say putting an end to illegal chieftaincies talks in Fako is the mission of the Minister reasons why he has decided to place an indefinite suspension on all Chieftaincy Homologation processes in Fako Division till further notice.
Fresh consultative talks are not new in Fako Division; hence one may not be in doubt if at the end of the day, the Minister of Territorial Administration orders for fresh consultative talks in some of the villages which already have mass land selling persons as Chiefs Elect or Chiefs Designates.
The population of Fako are however hopeful that traditional values will soon be restored and the rightful persons ascend to the throne and save them from ancestral calamities.
Auteur: