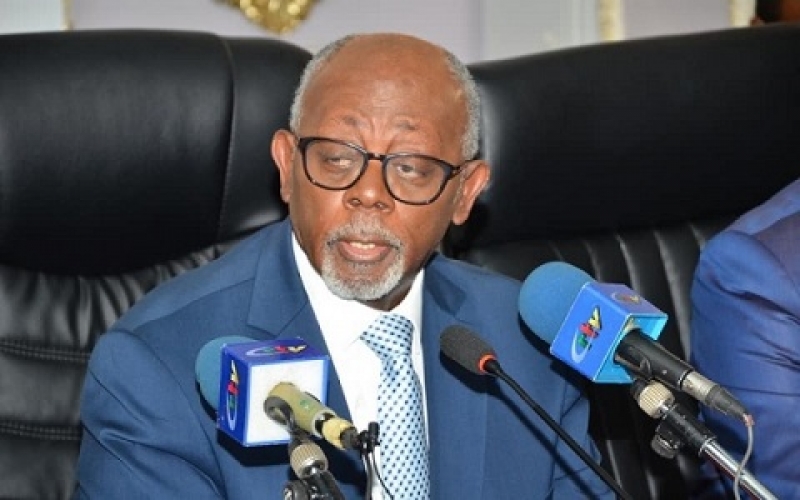 Cameroon will be part of the Dakar International Forum on Peace and Security, which holds in Senegal between November 18-19.
An invitation letter to this effect was recently handed over to the Minister of External Relations, Lejeunne Mbella Mbella by Senegal's Ambassador to Cameroon, H.E Khare Diouf.
Minister Lejeune Mbella Mbella will lead to Cameroonian delegation, accompanied by some major actors involved in the chain of peace and security in the Cameroon.
The Dakar International Forum on Peace and Security annually unites African leaders, international partners and other actors involved in peace and security related issues, to identify concrete solutions to security challenges in Africa.
Analyst say Cameroon has a lot to pick up from this forum, given the fact that its four regions out of ten have security related concerns.
The ongoing crisis in the North West and South West regions of Cameroon is one of the biggest threats to the country's peace and security.
For three years, the government has been attempting its measures to bring back peace to these regions but the situation seems to worsen as more than 2000 people have been confirmed dead, and over a million displaced.
It is expected that the Cameroonian delegation will pick up ideas that could help retain peace and security in the Anglophone regions.
Islamist group, Boko Haram continues to make life unbearable for the people of the Far North region, as they attack all age group and sexes despite the presence of the BIR.
In the East, Cameroon is threatened by the influx of Central African Republic rebels, which has pushed the country to deplore more soldiers to contain the effects.
The Dakar Forum is organised by Senegalese government, the Pan-African Institute of Strategy in support of the French ministry of Defense and other partners.
Since 2014, African leaders have been meeting in Senegal to restrategise on security measures of their country.