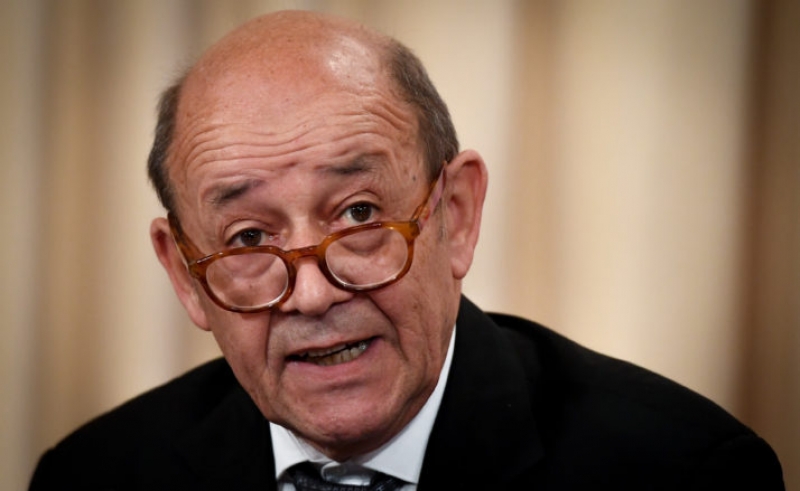 Jean-Yves Le Drian, French Minister in-charge of Europe and Foreign Affairs, embarks on a working visit to Cameroon this Wednesday October 23, to Thursday October 24.
He is expected to meet the President of the Republic, Paul Biya on Wednesday where he would congratulate and encourage the President on behalf of France on the evolutions made towards an end to th eongoing crisis in the North West and South West regions.
According to Jeune Afrique, a French tabloid, Le Drian will announce expectations of his country to see into it that resolutions at the major national dialogue which took place between September 30 to October 4, are implemented rapidly.
Another insight on this August guest, shows he would be meeting some members of government, actors involved in the ongoing crisis in the Anglophone regions, Civil society organisations, religious authorities including cardinal emeritus, Christian Tumi.
France is looking forward to saveguard economic ties in the country and encourage investments. Le Drian is expected in Douala on Thursday, where he will be meeting the biggest network of Cameroon's economic operators known as GICAM.
He is also expected in Douala to inspect construction works on the second bridge over River Wouri which was financed by France to the tune to over FCFA 87 billion (about 133 million Euros).
The French Development Agency (AFD) granted over 100 million Euros to the government of Cameroon for the project and a subvention of 33 million Euros.
Le Drian will also meet the circle of French business community in Cameroon, known as Cafcam as well as a group of young start-ups.