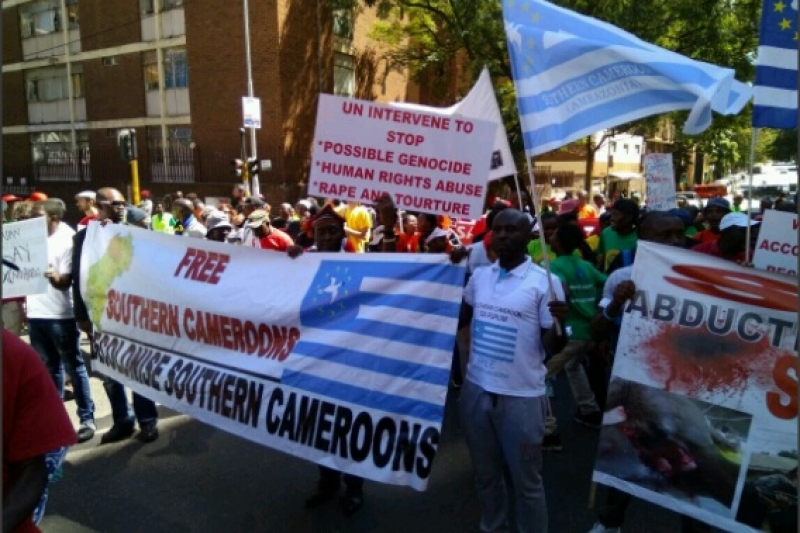 The Anglophone Delegation led by Dion Ngute to South Africa had an aborted end, Minister Dion Ngute and his delegation were forced to flee.
Dion Ngute representing the President of the Cameroun was at the South Africa embassy today afternoon to explain to Cameroonians in South Africa the problem plaguing the two Anglophone regions.
This was appreciated by many Cameroonians in South Africa as a pretentious and mocking endeavour to tilt the situation back home and instead engage in a diplomatic mission to convince Cameroonians in the diaspora to support the CPDM regime, the Minister had in the hall very few people and other invited individuals. Stricking and outspoken Cameroonians who came massively in their numbers were prevented from entering into the embassy.
While other Cameroonians stayed outside the Embassy to protest, some forced and made their way into the embassy after bringing down the Cameroon Embassy gate, shouting songs of freedom and marched into the hall where the meeting was scheduled to take place. They told the minister to go back home, seek dialogue, free prisoners and ensure school resumption in the two Anglophone regions,as a genuine step to normalise things and quell the anglophone uprising.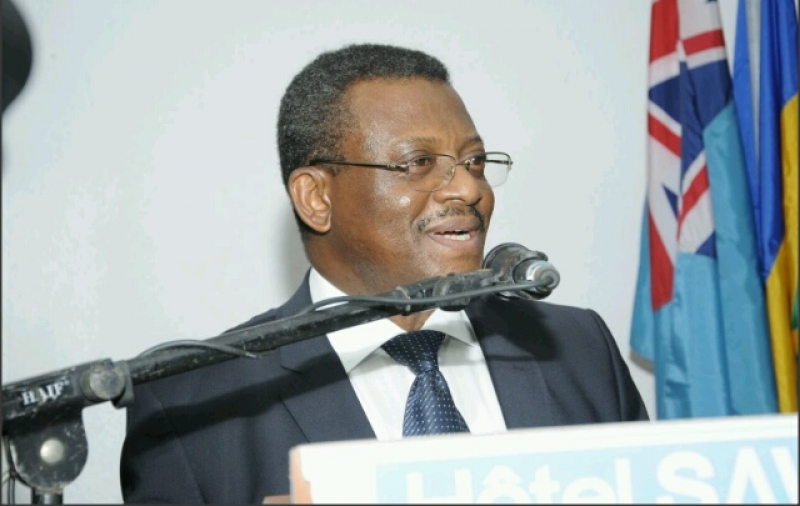 There was total chaos in the hall, all food entertainments within the hall reserved for the Cameroonian delegations and vip guest and invitees was rubble and brought down.
An engaging argument between the minister and protesters generated to a complete take over of the meeting by choas from angry Cameroonians who were unable to comprehend the rationale of not seeking a genuine solution in Cameroon and looking for venues of fake excuses among Cameroonian in the diaspora (South Africa, Belgium, UK, USA).
The meeting ended in a fiasco and Dion Ngute had to flee from the venue,unable to resist the mounting anger and pressure from Cameroonians.
Auteur: