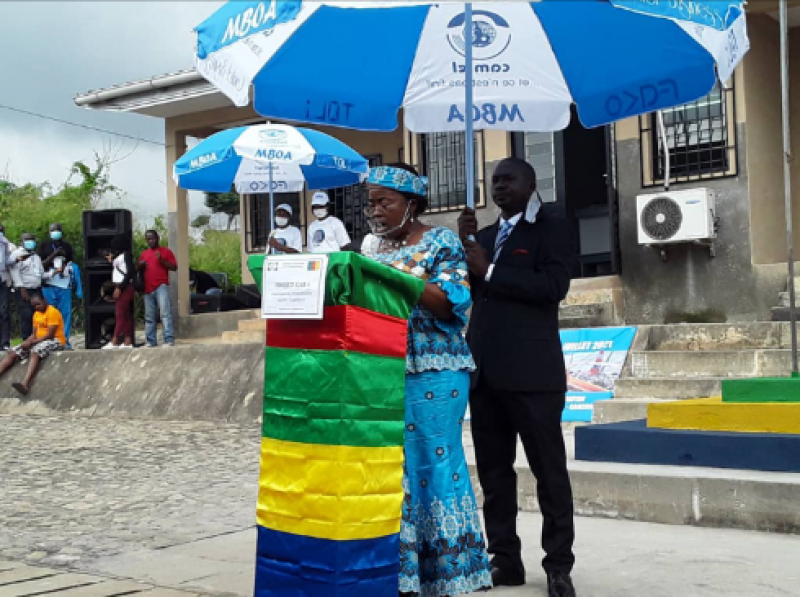 The 96-strand G652 Type Optic Fiber interconnection that now exists between Cameroon and Gabon is expected to reduce the digital divide, bring down communication costs and ensure security in communication in the sub-region.
The Cameroon government, through its telecommunications company, Cameroon Telecommunication, CAMTEL, inaugurated the interconnection line between Cameroon and Gabon last week
Thursday's ceremony in Meyo- Kyè (Bitam) in Gabon was co-chaired by Cameroon's Minister of Posts and Telecommunications, Libom Li Likeng née Mendomo Minette and Gabon's Minister of State in charge of Communication and Digital Economy, Edgard Anicet Mboumbou Miyakou in the presence dignitaries including Rufino Ovono Ondo Engonga, Equatorial Guinea's Minister in charge of Telecommunications.
The 96-strand G652 type optical fiber laid underground stretches from the city of Bitam in Gabon to the city of kye-Ossi in Cameroon.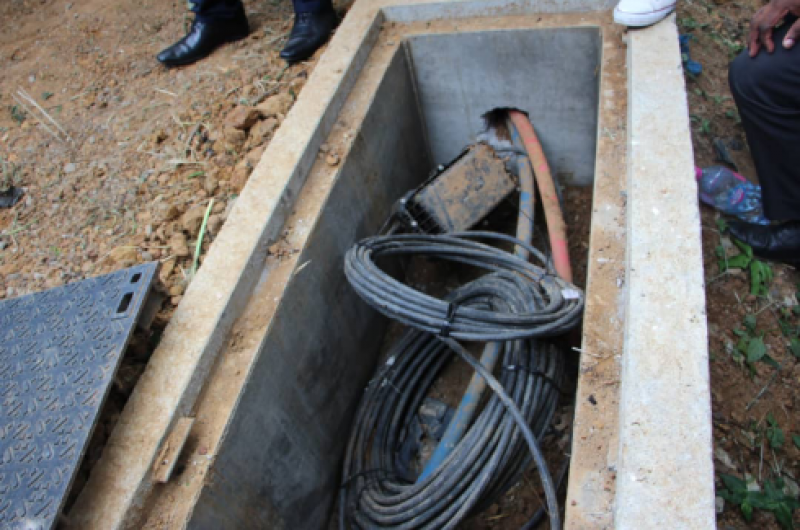 The line covers a total distance of 22 kilometers, making it possible to connect the telecommunication transport networks of both countries.
Approximately 100 terabytes / second is to be offered as well as eLearning and other advantages.
The launching of the optic fiber linking Cameroon and Gabon on July 15, 2021, is the culmination of a process initiated two years ago, for the digital and physical interconnection between Cameroon and Gabon, providing access to broadband infrastructure, and consequently, significantly improving information and data sharing.
It was on November 28, 2019, that Cameroon and Gabon signed, in Libreville, a memorandum of understanding for the physical interconnection of both countries' optic fiber networks.
Last week's ceremony, according to Minister Li Likeng, comes to materialize one of the recommendations of the regional interconnection strategy for Africa, namely, to set up integrated systems of reliable, efficient telecommunications infrastructures, supported by harmonized digital interconnectivity policies.
This ambitious project, according to Minister Libom Li Likeng, "is the common will of our two heads of state and the fruit of sub-regional cooperation whose objective is to interconnect our two capitals."
Cameroons Posts and Telecommunications Minister praised the optic fiber interconnection as an important step forward in the digital integration process of the sub-region.
Her words: "Optic fibre plays a vital role in sub-regional integration. That is why we are investing in joint projects…their deployment [fibre optic] has grown, offering new opportunities in areas related to health, education, online banking and administration, social networking and internet telephony."
Gabon's Minister of Communication and Digital Economy, Edgard Anicet Mboumbou Miyakou said the project is "a major step in cooperation between the two countries which must be commended for its proper dimension".
The Optic Fiber connection would be linked to Equatorial Guinea in the days ahead.