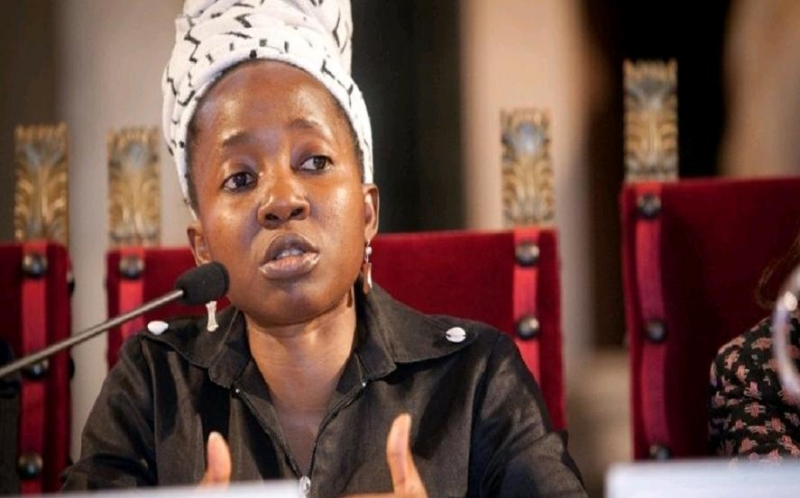 The National President of the Cameroon People's Party, Kah Walla, has declared elections announced for February 9 by President Paul Biya, is an act of distraction.
Reacting to the communique announcing polls for municipal and legislative elections in February, Kah Walla who is also leading a Stand Up For Cameroon movement, said elections couldn't hold in Cameroon, without a veritable dialogue that will resolve the Anglophone problem, redefine the nature of the Cameroonian state and redefine the form of the Cameroonian state.
She also adviced it was time for Cameroon to find quick, practical , effective and sustainable solutions to the problems of water, education, electricity, health and roads, rather than rush into elections.
" At a time when we are tired of seeing out children recruited by Boko Haram, the Ambas and the gangs of thieves because they lack schools, jobs and any hope for the future, at this very serious time, what President Biya has found to offer us is elections?", she questioned.
Ms. Walla further questioned how voters will go to polls on the said day in the North West and South West regions when no ceasefire has been called.
" We will carry out non-violent protest to say NO! This time it's NO!. Cameroon needs transition, Cameroon needs reconciliation, Cameroon needs to rebuild its foundation", reiterated the politician.
She is not the first person to declare the upcoming elections an overzealous act of the government or misplaced priorities. The Social Democratic Front party has also taken a decision to boycott November parliamentary session which opens tomorrow in Yaounde, as long as concrete solutions to the crisis are not provided.