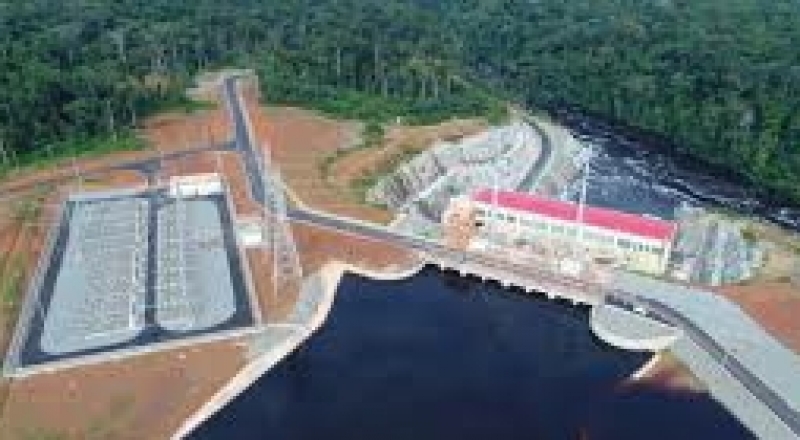 Cameroonian authorities have revealed that the Memve'ele electricity plant in the Ntem Valley division of the South region, is completed and set to start functioning, on Tuesday.
The powering up of the plant comes as part of a working visit paid to the area by the Minister of Water and Energy, GastonEloundou, where he is expected to monitor and evaluate the Mekim hydroelectric dam.

In prelude to commissioning the dam, a communiqué issued by the minister,stated that he will supervise the powering up of the hydro- electric dam on April 16, with 80MW to be generated from the project. The power acquired, is expected to be directed to the South Interconnected Grid. This increase, it is believed, will go a long way to improve power supply in regions connected to the grid.
"With the powering up of Memve'ele dam operation, the South Interconnected Network (RIS) serving the Centre, Littoral, West, South, South West and North West regions will experience a significant improvement in energy supply », the statement stated. This supply, it went on, « will mitigate the current difficulties of the population served by this grid."
The signing of the work execution contract for the Memve'ele hydroelectric dam, it should be recalled, was signed April 2012. The contract for the construction of the dam estimated at FCFA 365 billion was handed to Chinese civil engineering Construction Company, Synohydro, noted for constructing the Three Gorges dam in China, the world's largest hydroelectric power station.
Last year the Ministry of Water and Energy, as part of its seven-year assessment, stated that between January and July, Cameroon increased energy supply by about 550MW while the installed capacity grew from 900MW to 1442MW. This increase, in installed capacity was achieved thanks to the construction of several energy facilities including the Lom Pangar hydroelectric dam with a 6Billion m3 water reservoir. By the end of the seven year period, Cameroon also improved the population's access to electricity, connecting 400,000 more people (800,000 to 1,200,000), representing an increase by 50%.
Auteur: