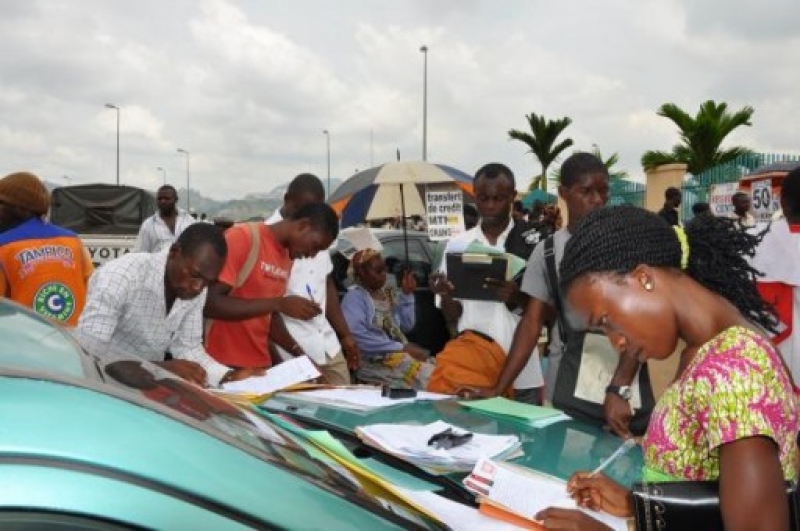 The International Forum for Jobs and Employment known as SIME opened in Douala this Wednesday, under the patronage of the Minister of Employment and Vocational Training, Issa Tchiroma Bakary, who called on youths to be creative and aggressively haunt for jobs, through various channels put in place by both government and private sector.
The 8th edition of the forum, focused on exploiting numerous jobs on the maritime sector in Cameroon. This, according to Minister Bakary, falls in line with President Paul Biya's promise made to the youths this year, to create at least 500,000 jobs for them. Issa Tchiroma told youths ( which he defines as persons from 8-88 years) to exploit the opportunities presented by such forums and government structures like the National Employment Fund, to get jobs.
To Minister Bakary, the "secret of success is to have jobs or get employed. To have a job, you have to be trained". In this light, he said government has created along with partners, training institutions that can form youths in the fields of employment. He recognised the fact that some youths are frustrated after they obtain university degrees, as they take years to have jobs or don't. He counselled youths to opt for professional education as government continues to set up such schools to train more.
He regretted that some youths in the crisis-hit part of Cameroon especially the North West and South West regions, were trapped in an unfortunate war, where greedy ring leaders careless about their lives, but reassured Cameroonians that government was taking control of the situation to put an end to the ongoing war.
Deborah Tonye Mvaebeme, main coordinator of the employment fair SIME, said her wish and that of her collaborators have always been to see that more Cameroonian youths get employed. They started with a magazine, whereby they shared all available job opportunities.
For 10 years, they have been doing this and decided to follow up this yea with the 8th edition, which targets more youths to work at the Douala Port Authority and the Kribi Deep Seaport. She expects that within three days, many youths would be employed in these areas. For three days, different companies including the two seaports in the Littoral, will be orientating job seekers and final year students on different opportunities on the job market, while some will gain immediate employment.
Auteur: