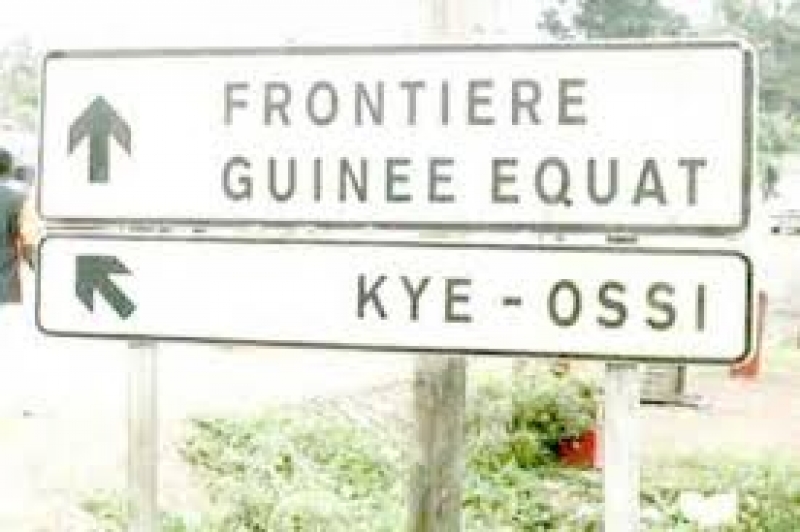 At least 100 migrants from Togo, Burkina Faso, Nigeria and Benin on their way to Equatorial Guine and Gabon are currently stranded in Cameroon, after they were rescued from their capsizing vessel in the Atlantic Ocean.
The Voice of America reports that it is one of the reasons why Equatorial Guinea has decided to build a wall against Cameroon, which has angered many Cameroonians, which led to rumours that Equatorial Guinea forces were building a wall on Cameroon's soil.
The Ambassador of Equatorial Guinea to Cameroon, His Excellency Anastasio Asumu Mum Munoz denied claims that his country was building a wall in Cameroon, but rather, on its land near Cameroon's town of Kye-Ossi.
Shortly after an audience with the Minister of External Relations on August 8, 2019, the diplomat stressed on continuous collaborations with Cameroon. Equatorial Guinea has always accused Cameroon of letting its citizens and West Africans enter its territory illegally.
Officially, Malabo wants to prevent West African nationals from crossing through Cameroon to illegally return to Equatorial Guinea. The Diplomat assured that wall his country is building, is not at the border, but in the Equatorial Guinean territory.
Despite this assurance, Cameroonian authorities are seemingly uncomfortable with it, as the Army Chief of Staff, Rene Claude Meka, recently visited the border and called on soldiers not to allow any unlawful intrusion by foreign soldiers into Cameroon.
Some pundits argue that the move made by Equatorial Guinea, as an attempt to encroach into Cameroonian territory. This comes at a time when stakeholders within the Central African zone are on the verge of implement a free trde agreement (of which Equatorial Guinea is a member), in order to boost economic development.